Author: Travlinmad
Hi, we're Lori and Angelo! We've been traveling the world together for the better part of our marriage and we've always traveled local, wanting to get off-the-beaten-path and away from the touristy parts of town as soon as we arrive. We travel for the local foods and traditional culture of a place, to inspire you to travel more and see a place through the eyes of a local, for connections that last long after you're home! Read this full story and more about us on our blog!
Looking for the perfect Mid-Atlantic getaway destination?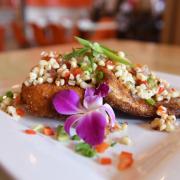 X
Free E-Newsletter
Get updates on Outer Banks things to do and special offers right to your inbox!
Sign Up