Places to Stay on the Outer Banks
The Outer Banks has always been a place where personal space and privacy are part of the allure. If you're looking to spend a few days of peace with your best friends or loved ones, we offer a change of pace from the city and a range of accommodations.
Small towns and villages dot our landscape, set along miles of natural beaches and wilderness areas. Vacation rental homes and cottages are the most numerous lodging option on the OBX. Rental homes give guests the unique opportunity to control your environment and your interactions with the outside world, much like you can in your own home. Next, you'll notice a couple dozen hotels and motels, with about half being points or franchise hotels and the other half being independently owned and operated by local families. For travelers looking for extra attention, there are some highly-rated inns and boutique hotels, often serving breakfast or having special refreshments. If you prefer to sleep under a cover of stars, we recommend one of the National Park Service or private run campgrounds, catering to tastes from tents or cabins to RV trailers and motorhomes. Outer Banks condos and townhouses offer a great alternative as well. You can find just about any type of stay on or near the ocean and sound waters, whether you're planning a family getaway, wedding or adventure trip. Our lodging community takes great pride in the experiences they provide; we hope to welcome you soon!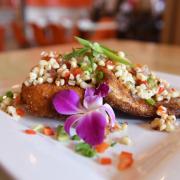 X
Free E-Newsletter
Get updates on Outer Banks things to do and special offers right to your inbox!
Sign Up