Outer Banks Vacations
If you're looking for the ultimate fun to be had at safe distances, the OBX has just what you need. The Outer Banks offers relief from crowds at its very core. Rest easy that you can relax responsibly in our 100 miles of seashore, parks and wildlife refuges, and within the cozy coastal towns and villages found along this special strip of sand. Whether your trip marks an annual tradition, or just a chance to breathe in some beach air and bathe in the sunlight, we took the liberty of pulling together some easy COVID-conscious trips to inspire your planning. Outer Banks vacations are easy. It starts with finding accommodations, which should be booked in advance, especially during the peak summer months. But once that's settled, there's no right or wrong way to go about it.
You'll find plenty of tips and tools here that should prove useful. But hey, we still enjoy phone calls and emails, if you'd prefer some free travel planning advice from local Outer Banks experts! If nothing else, you'll learn there simply is no shortage of places to go, attractions to see, or extraordinary experiences to have and remember forever on the Outer Banks. Perhaps you should stay longer.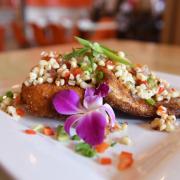 X
Free E-Newsletter
Get updates on Outer Banks things to do and special offers right to your inbox!
Sign Up
---
Outer Banks businesses are hard at work adding new safety measures in an effort to protect you and your loved ones as you enjoy the best our islands have to offer. Several businesses have taken the Outer Banks Tourism Pledge and are sharing their specific safety steps. Check 'em out, and be sure to do your part too!
---
This is the must-do list. Ten experiences that will leave you with great memories and a true, lasting impression of what the Outer Banks is all about. 
---
Romantic getaways, family vacations, weekend trips – whatever brings you to the Outer Banks, we have a suggestion on how best to maximize your time.
---
There is no wrong time to visit the Outer Banks, but finding the season the suits you best could make all the difference. 
---
There is no wrong time to visit the Outer Banks, but finding the season the suits you best could make all the difference. 
---
On the east side of these islands lay the white sandy variety and the clear blue Atlantic Ocean. On the west side, Sounds stretch as far as the eye can see. 
---
Filled with everything there is to see and do on the Outer Banks, our free travel guide is the perfect tool to help you plan your vacation.
---