Start Planning Your Trip
Outer Banks vacations are easy. It starts with finding accommodations, which should be booked in advance, especially during the peak summer months. But once that's settled, there's no right or wrong way to go about it.
You'll find plenty of tips and tools here that should prove useful. But hey, we still enjoy phone calls and emails, if you'd prefer some free travel planning advice from local Outer Banks experts! If nothing else, you'll learn there simply is no shortage of places to go, attractions to see, or extraordinary experiences to have and remember forever on the Outer Banks. Perhaps you should stay longer.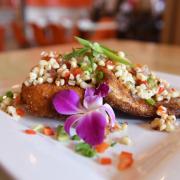 X
Free E-Newsletter
Get updates on Outer Banks things to do and special offers right to your inbox!
Sign Up