The Outer Banks
Long Range Tourism Management Plan
Our Long Range Tourism Management Plan (LRTMP) focuses on an equitable approach that moves beyond business as usual to protect our core values and manage growth of tourism on the Outer Banks of North Carolina. The aim is to ensure that tourism preserves and even benefits the environment, culture, and community livelihood, including quality of life for our residents, and quality of place for our visitors.
Dare County Tourism Board Seeking Applications for Special Committee; Residents, Non-Resident Property Owners Encouraged To Apply
 
Group To Focus On Long-Range Tourism Management Plan Implementation
Dare County residents and non-resident property owners are invited to apply for consideration to serve on a Special Committee of the Dare County Tourism Board, to help with the implementation of the Outer Banks Long-Range Tourism Management Plan (LRTMP). The intent of this committee will be to evaluate the strategic goals in the LRTMP, make recommendations to the Dare County Tourism Board for action and further implement adopted recommendations through the work of the Community Engagement Manager.
The Special Committee – or task force – was originally formed to facilitate the process of the LRTMP and includes local tourism economy representation in historic attractions, environmental expertise, housing and infrastructure, parks and preservation, lodging and municipal government to name a few. The Dare County Tourism Board is adding seats on the Special Committee for Dare County residents and non-resident property owner representation to which interested individuals can 
apply online
.
Applications will be reviewed on a rolling basis and, if selected, you will be contacted with additional information. The committee will meet at least quarterly, unless projects and timelines dictate otherwise, and members will be eligible to serve 2 two-year terms. If you have any questions, please contact Jeff Schwartzenberg at 
schwartzenberg@outerbanks.org
.
---
How Can You Be Involved?
Surveys:
 The Resident Survey closed on December 2, 2022 with over 4.5K responses. We appreciate your time and input and look forward to sharing the results.
Community Meeting & Visioning Session
We can't do any of this without you, so thank you for making your voice be heard! The Outer Banks Visitors Bureau hosted two community visioning sessions with members of the community on January 24, 2023. All were invited to sign up for in-person workshops with both sessions covering the same material at the Fessenden Center Activity Room in Buxton, NC and the Ramada Plaza in Kill Devil Hills, NC. The Buxton unedited recording can be viewed here and the Kill Devil Hills unedited recording can be viewed here.
Following significant input from the community, we were pleased to share the outcome of the development process and present the final plan and its direction on May 24, 2023 from 5:30-6:30pm at the Ramada Plaza Oceanfront in Kill Devil Hills. The unedited recording can be viewed here.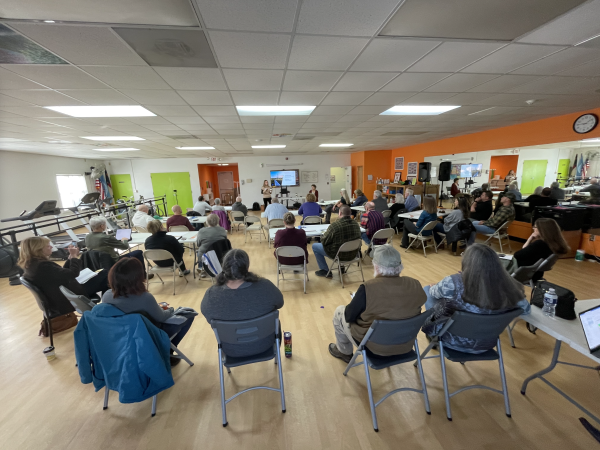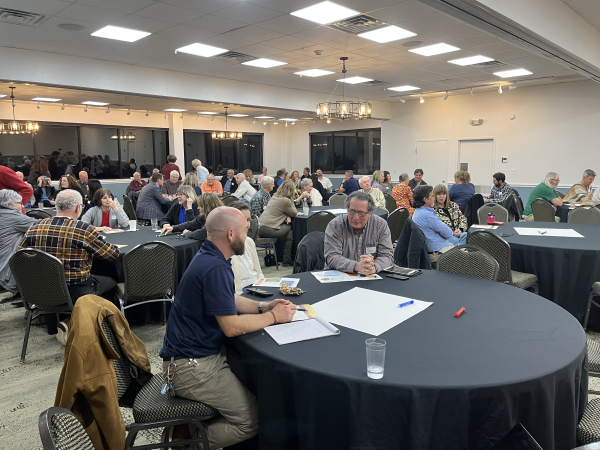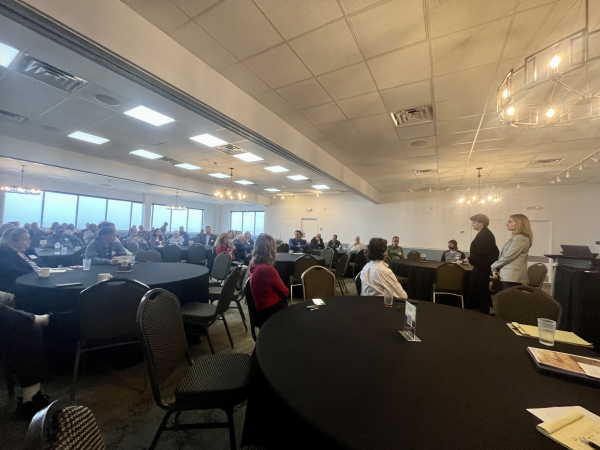 ---
LRTMP Task Force
| | |
| --- | --- |
| Teresa Armendarez | Natalie Kavanaugh |
| Luke Baer | Willo Kelly |
| Mark Ballog | Lee Nettles |
| Jessica Barnes | Robert Outten |
| Karen Brown | Chris Sawin |
| Tim Cafferty | Ronnie Sloan |
| Shannon Castillo | Tim Sweeney |
| Reide Corbett | Michael Tillett |
| Mary Helen Goodloe-Murphy | Sterling Webster |
| Dave Hallac | |
Task Force Meeting Dates
Kick off Meeting: September 29, 2022 from 9am-1pm
Visioning Session: March 15, 2023 from 1-5pm
Virtual Validation: April 6, 2023 from 10-11am
The Long Range Tourism Management Plan (LRTMP) was created in collaboration with: