Our family travels often for work and one thing we find consistent in every destination is that food simply tastes better outside. We are big proponents of patio dining in any scenario, but especially while on the coast.
The Outer Banks of North Carolina is home to countless outstanding restaurants, many of which excel in both food and outdoor atmosphere. These eateries have created a patio experience that the whole family can enjoy and range from waterfront seating to on-site playgrounds.
Here is a list of great patio dining in The Outer Banks that we know you will enjoy!
Miller's Waterfront Restaurant
Miller's Waterfront Restaurant in Nags Head is situated right next to the Roanoke Sound, giving their patio one of the closest water views in The Outer Banks. The sunsets here are absolutely magical! The menu focuses on fresh seafood, but land lovers and children will find plenty of options as well.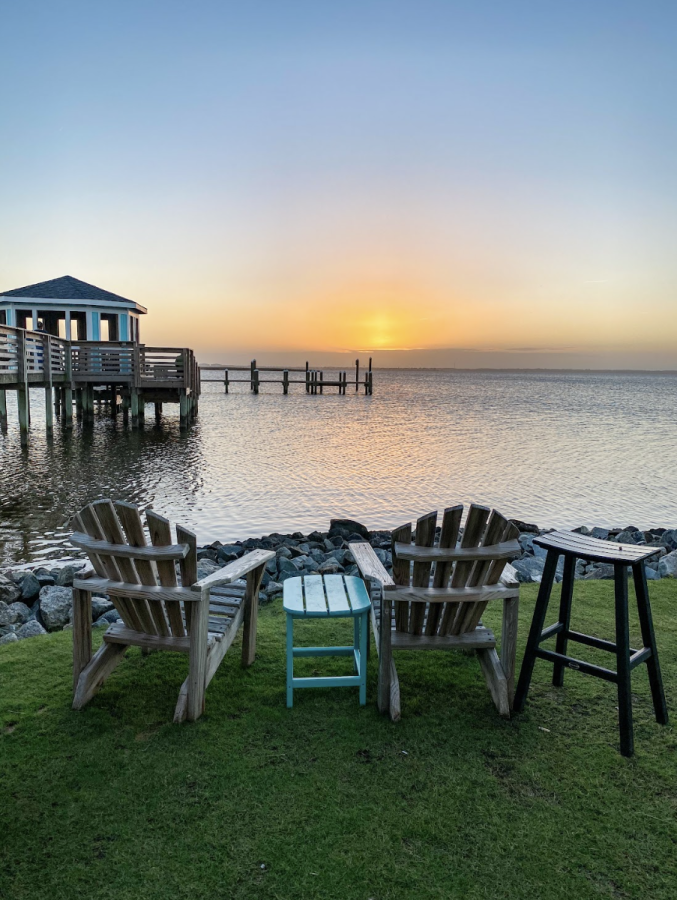 Fish Heads is a restaurant on the pier in Nags Head with a tiki-bar vibe and a prime location directly on top of the ocean. There's nothing quite like eating nachos while watching surfers ride a wave through the surf.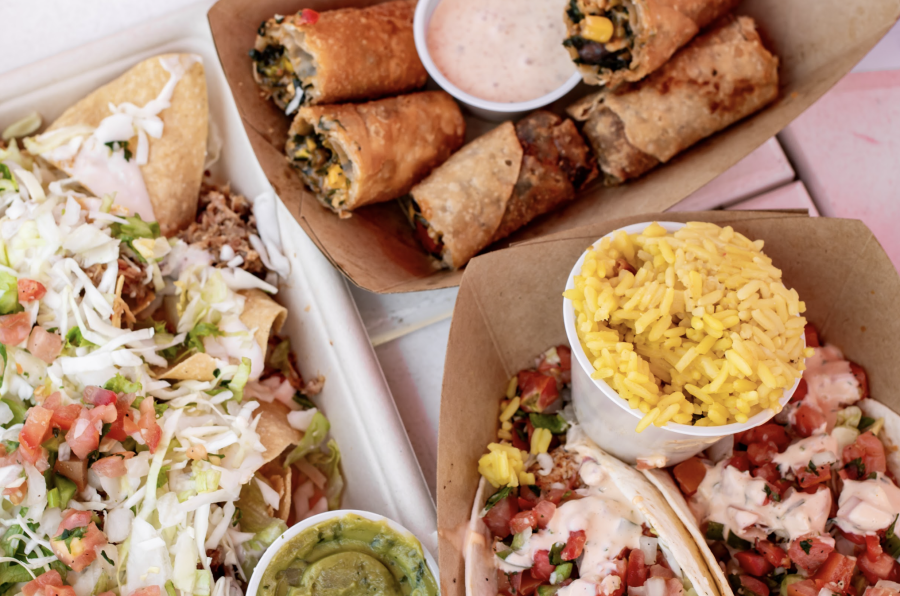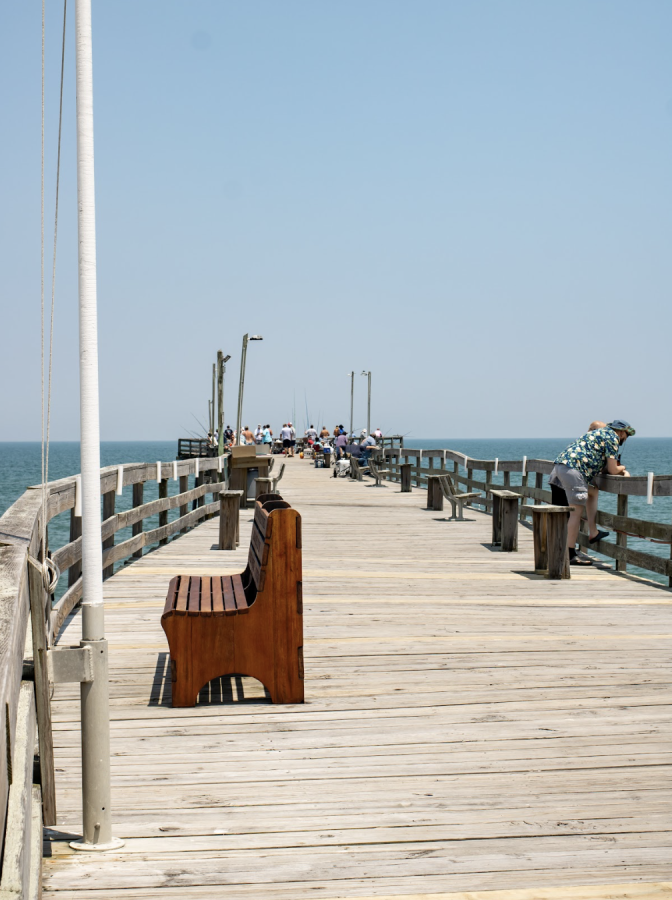 Surfin' Spoon is a frozen yogurt bar in Nags Head with a boho surfer atmosphere you won't want to miss. It's the perfect place to customize a sweet treat after a day in the sun. With stunning design both inside and out, Surfin' Spoon is as charming as it is delicious.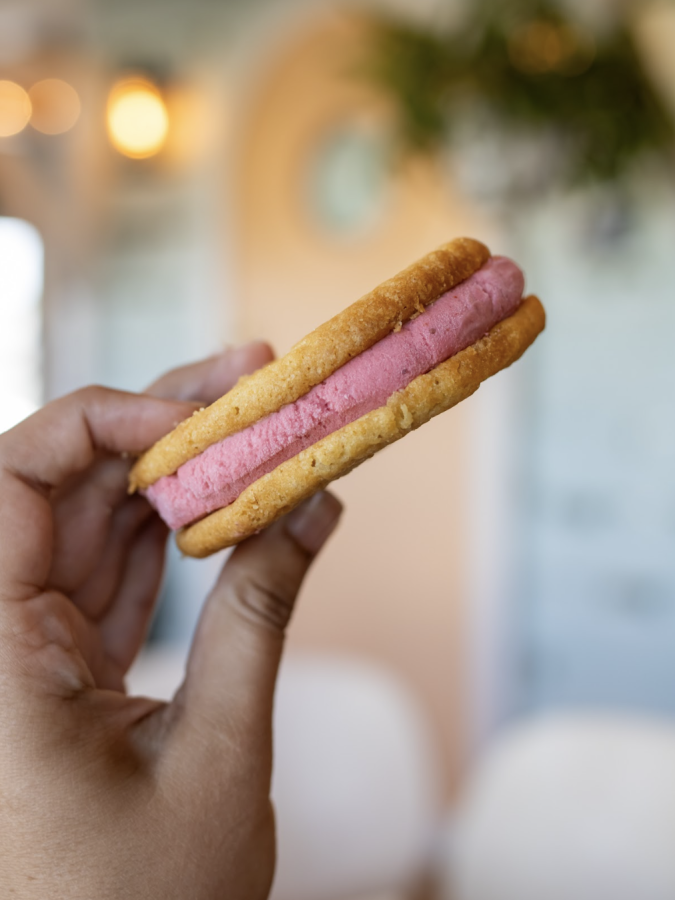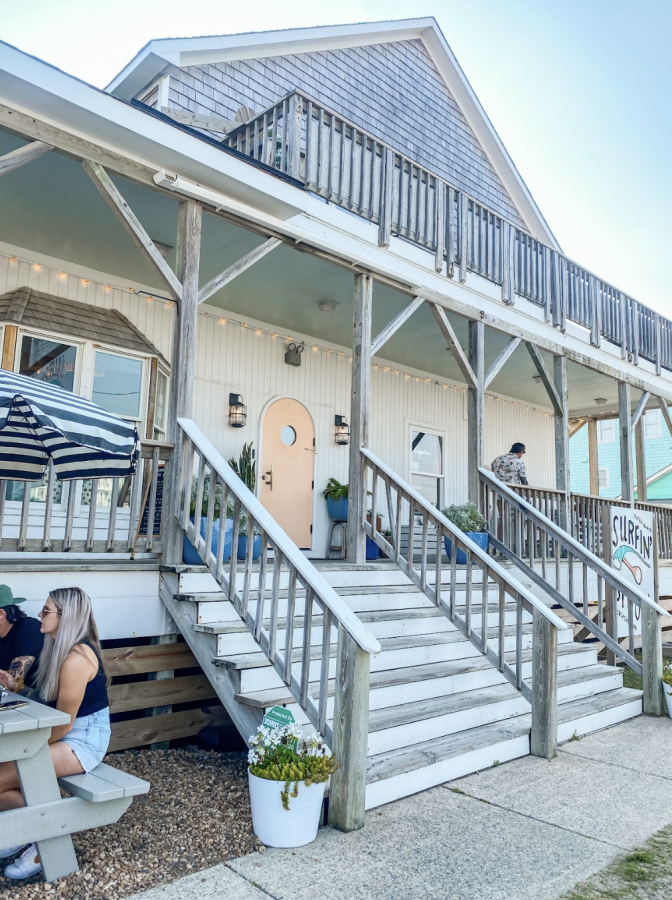 Rundown Cafe in Kitty Hawk is a delicious Caribbean-inspired restaurant with a second-story deck that allows guests to see the ocean. Downstairs, you'll find a lovely koi pond. Bring a quarter for fish food and your children will love feeding the fish!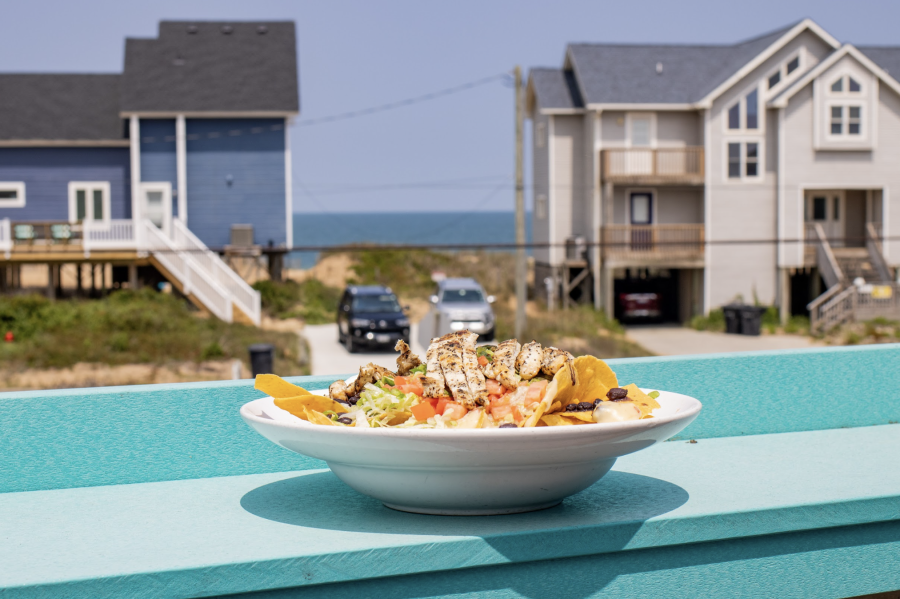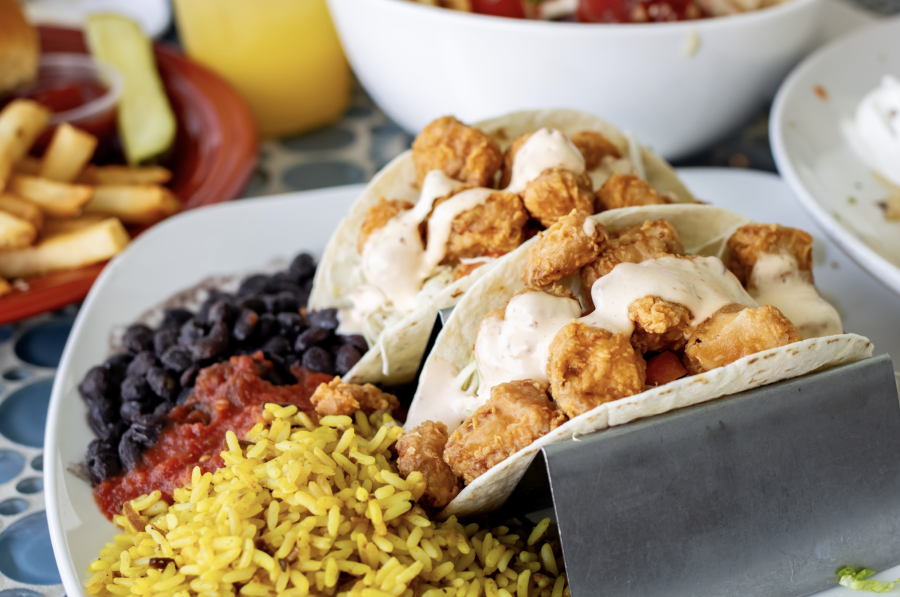 Outer Banks Brewing Station in Kill Devil Hills has an outdoor dining setup you won't soon forget. For the adults, they have plenty of picnic table seating nestled in the trees along with a stage for live music and an outdoor bar. For the kids, they have a huge pirate ship-themed playground! Parents can sip on craft beer while listening to music and watching their children play nearby. It's the perfect setup!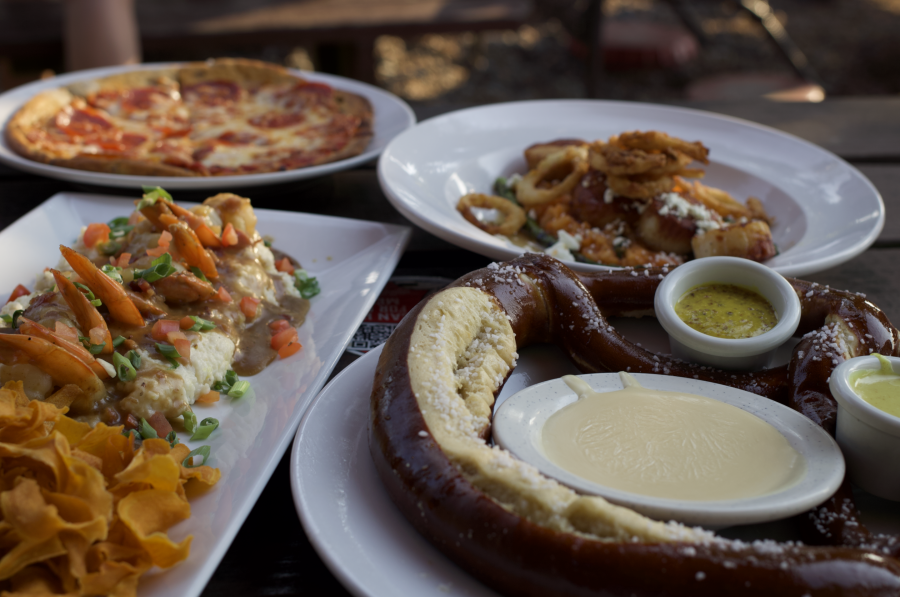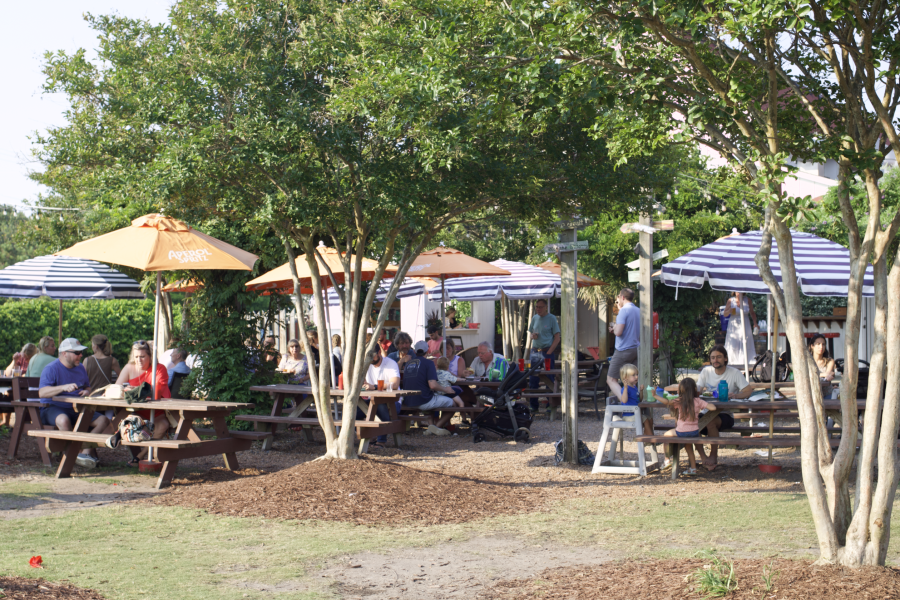 American Pie is a casual eatery in Kill Devil Hills serving hand tossed pizza and homemade ice cream. It's a great spot to grab a bite to eat with the family under their covered patio.