Come celebrate your holidays from Christmas through New Year's Eve on the Outer Banks. Each weekend, Thanksgiving through Olde Christmas (January 6), take part in over a month of holiday activities and fun for the entire family. A couple of key events you can't miss this festive season include Winter Lights at the historic Elizabethan Gardens and soaring Kites with Lights at Jockey's Ridge and other beach celebrations. You can also view a list of our Restaurant hours and openings for this Winter. Below are a few signature events happening this December. Visit our events page for a full list of upcoming celebrations or watch Holiday Edition: OBX Daydream playlist.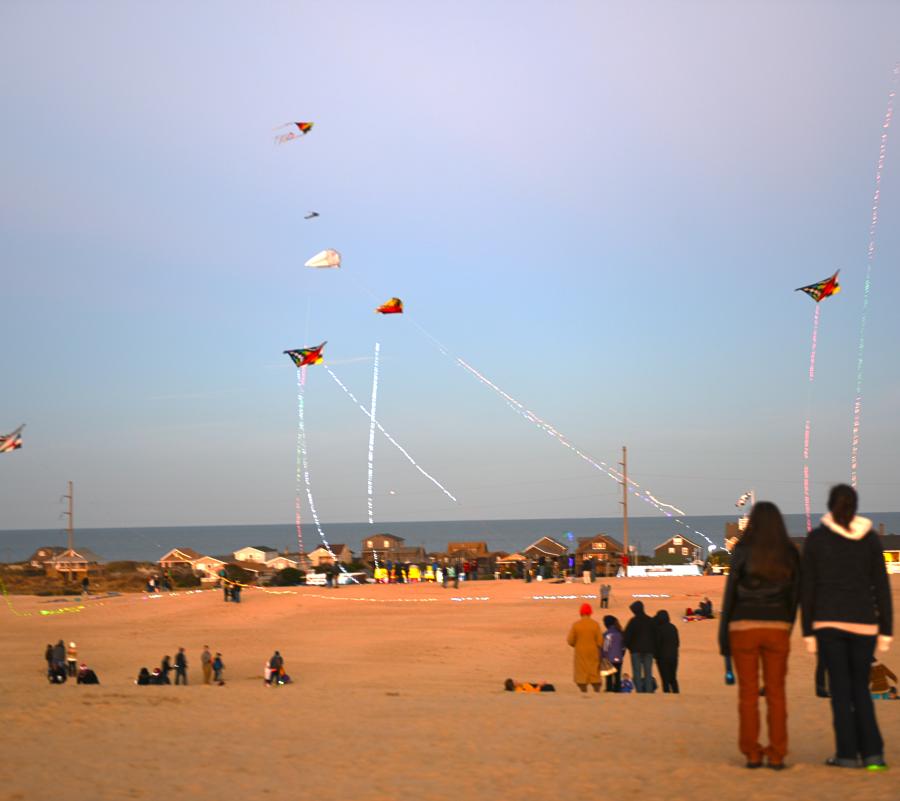 Why should OBX mark the spot for your Christmas this year? The islands are located halfway between New York and Miami, accessible by car for millions of people along the Eastern Seaboard of the US. It's convenient to get a vacation rental home and bring everyone together under one roof, creating a family tradition for years to come. When you compare the costs per day for your family, it's a solid value that's hard to beat. Add the element of the coastal backdrop, and it just makes sense. Below you can find even more reasons to have a coastal OBXmas this season.
Don't miss the newest addition to the OBXmas holiday, The 12 Bars of Christmas, presented by Christmas Island. Twelve restaurants have teamed up to bring you the merriest, jolliest holiday popup event in December. Each restaurant features a unique name, theme, Christmas decor, and holiday menu plus specialty drinks. Each location will host events as well...holiday markets, gingerbread house decorating contests, cookie exchanges, brunches, & more. Check out their website for more details.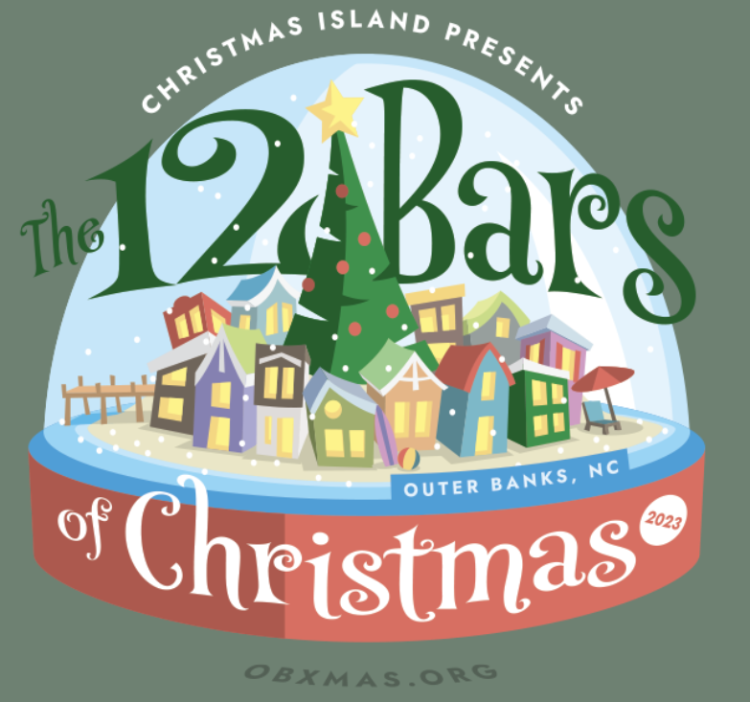 Hang with Santa and spread the holiday cheer with Kitty Hawk Kites crew. Free visit and pictures with Santa are just a few of the fun and festive things going on ... not to mention all the amazing holiday sales! Share all your Christmas wishes and have your picture taken with Santa at Kitty Hawk Kites in Nags Head. Have some fun with Santa's elves and try out classic toys straight from the workshop on the second floor of Kitty Hawk Kites!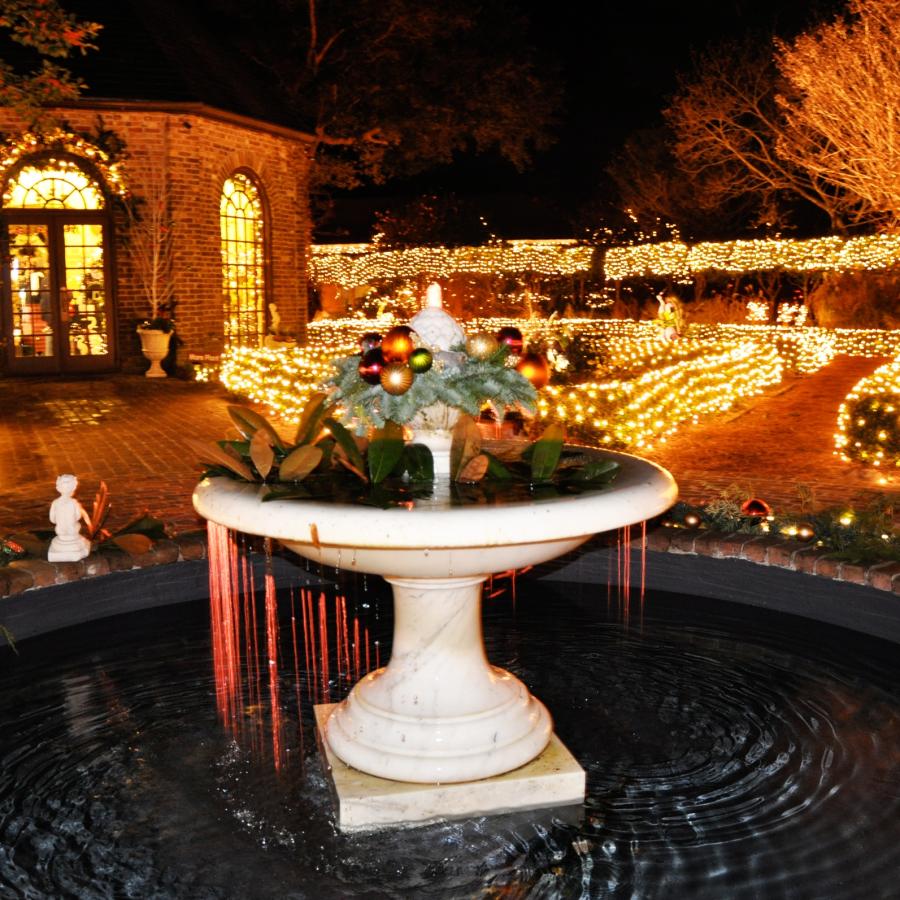 Elizabethan Gardens on Roanoke Island are decked out with holiday lights and sights during its twenty-two night event spectacular, called WinterLights. The gardens are transformed into an illuminated winter wonderland complete with peacocks, butterflies, deer and other garden creatures. The WinterLights kick off during the Grand Illumination complete with holiday warmth and charm inside and out, festive food and drink in the "Embellished" Hall, and cozy fire pits on the Great Lawn. For the fans of history and aviation, the First Flight Society will host a Celebration of Orville and Wilbur's First Flight at Wright Brothers National Memorial on December 17th. Find a full list of events here.
First Flight Holiday Market, Soundside Holiday Market, and Dowdy Park Holiday Market have homegrown, home-baked and handmade items along the beach from November through December.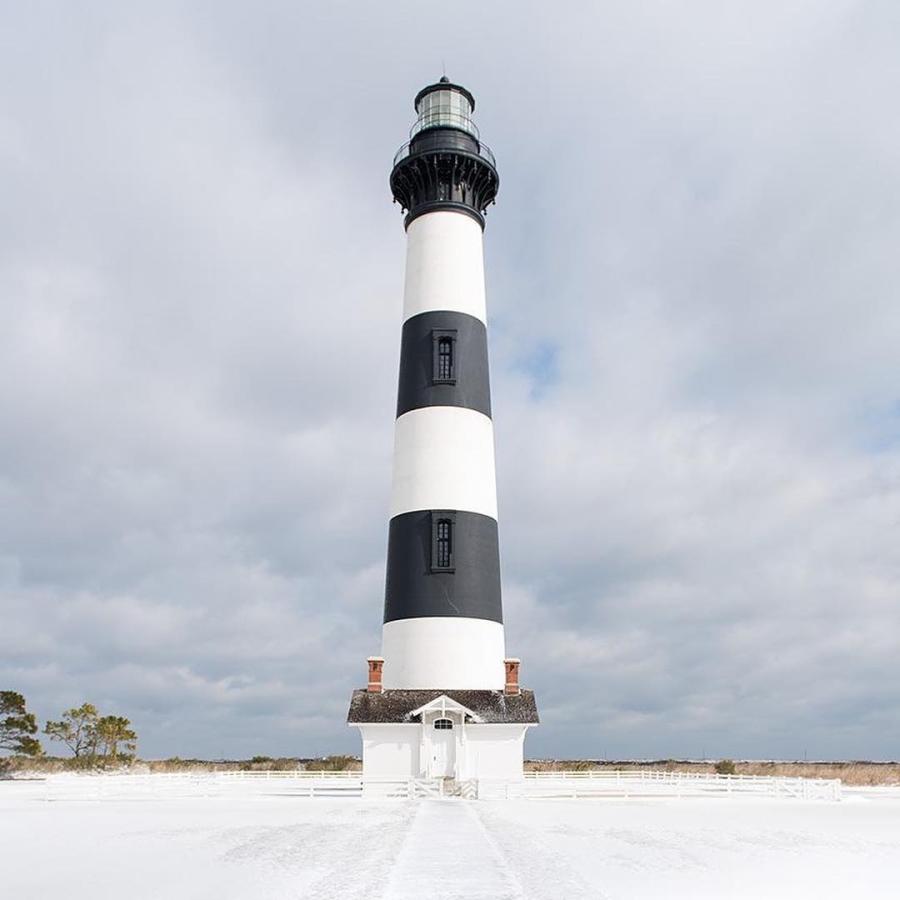 Grab your friends and family and join us as we say goodbye to the year with plenty of Holiday spirit. We'll be enjoying fun things for all ages into next year, including a fantastic fireworks show in downtown Manteo to celebrate New Year's Eve.
If you love brunch as much as we do, view a list of all our restaurants to find which establishments offer brunch, filter by location closest to you. Call ahead for hours of operation and New Year's Eve and New Year's Day specials. 
Another new year means a new list of resolutions. Start checking items off our OBX Bucket List with a year's worth of bucket list "firsts" for you and yours to complete once you arrive on the Outer Banks. If you add a vacation to the Outer Banks on your New Year resolutions, don't forget to browse all our offers and packages.