Halloween on the Outer Banks of North Carolina
Graveyard of the Atlantic, Kill Devil Hills, Ghosts of The Lost Colony...these names alone make the OBX a spooky destination. The Outer Banks is hauntingly full of great events to attend and sights to beware.
Home to America's first unsolved mystery, the first attempted English settlement in the New World completely vanished. Now you can experience a historic event presented by The Lost Colony: Ghosts of the Lost Colony. Join a team of ghost hunters who have discovered hot spots believed to be associated with spirits of The Lost Colony of 1587 and the show The Lost Colony. The Astral Plane Investigations team lead their groups on an hour-long tour, visiting locations in the Fort Raleigh Park and the Waterside Theatre where ghost appearances and other paranormal activity occur.
Looking for something a little less terrifying? Saturdays in October, come to the farm, take a hayride to the farm's pumpkin patch, and find your perfect pumpkin to take home at Pumpkin Patch Saturdays. Follow the season's theme and ride down to Graveyard of the Atlantic Museum. The Museum recognizes the plethora of shipwrecks that dot the shoreline of the OBX and offers programming year-round for people of all ages. Daily offerings include a family- and youth-friendly scavenger hunt that has visitors searching for objects throughout the Museum and receiving a special surprise for their efforts. The Museum also introduces a new exhibit annually.

This year, OBX Entertainment presents the 6th Annual Outer Banks Halloween Parade of Costumes at Aviation Park in Kill Devil Hills. The Outer Banks Halloween Parade is a free, family-friendly costume event for all ages, featuring a short walking parade and costume contest. This year featured over 100 registered participants and hundreds more who came to watch, in addition to 10 local nonprofit organizations and eight business sponsors who provided the trick or treat tables during the pre-parade party.
See the mysteries of Halloweentown and visit the ghosts of pirates in the Graveyard of the Atlantic! Plus, children can trick or treat at booths of local businesses and organizations handing out surprises during the event. Keep an eye out for the many other Trick-or-Treat events around the community as we get closer to the season. (OBX insiders tip: Don't miss the scarily delicious monster-themed Duck Donuts.)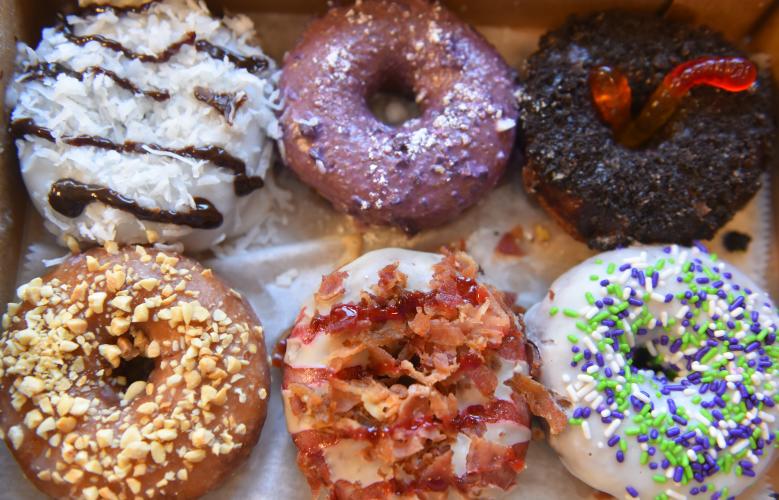 Can't wait until October? The first-ever Halfway to Halloween - Outer Banks Spring Scare Fair is coming to Secret Island in Kill Devil Hills this April, featuring two days of spooky treats, creepy curiosities, monster photo ops, and more from a curated collection of local and visiting vendors specializing in the strange and unusual. More year-round family fun includes hunting ghost crabs along the beach (#11 on our Bucket List) or OBX Ghost tours. You'll be entertained as a guide leads you through downtown Manteo by lantern telling the spooky stories that make the Outer Banks one of the most haunted beaches in America! Whether you believe it or not, you'll enjoy your time at OBX Ghost Tours. Book now for the time of your afterlife!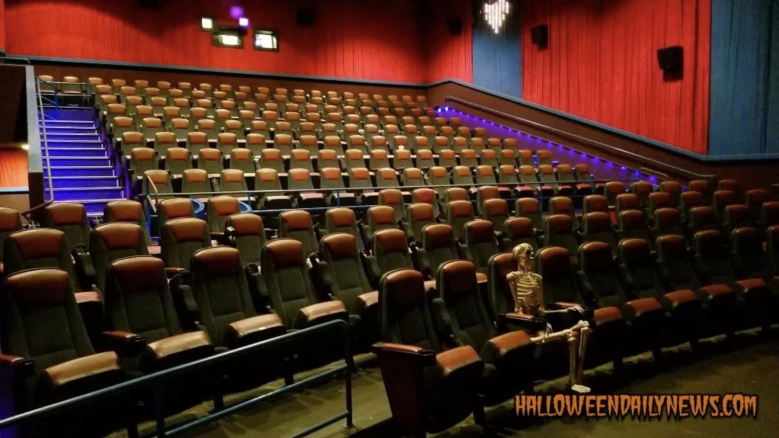 The HALLOWEEN INTERNATIONAL FILM FESTIVAL returns to Kill Devil Hills, North Carolina, October 3-5, 2019, presented by Halloween Daily News! Festival film screenings will once again be shown at R/C Theatres Movies 10 in Kill Devil Hills, including Q&A sessions, nightly meet and greets, photo ops on our Orange Carpet, and more. Our state-of-the-art host venue features a massive 36-foot tall movie screen, stadium seating, full digital projection capabilities, and a complete lineup of refreshments and snacks available. All Official Selections will receive publicity on HalloweenDailyNews.com and all festival Q&As and panels will be broadcast to more than 65,000 subscribers on the Halloween Daily News YouTube channel and will be exposed to a reach of more than a million genre fans through the expanded Halloween Daily News network and social media.