Outer Banks Area Webcams
Take a look at our live webcams below! Don't miss out on some of our favorite things to do and helpful beach tips for the Outer Banks.
Cape Hatteras Lighthouse Webcam
Check out the view atop the tallest lighthouse in North America. You can see the direct path of when the Cape Hatteras Lighthouse was moved a half mile inland in 1999. Read more about Cape Hatteras Lighthouse history or discover other OBX lighthouses. Outer Banks Forever, the local nonprofit partner of the Outer Banks national parks, has partnered with the National Park Service, Outer Banks Visitors Bureau and Surfline to launch this new webcam that is the first of three to be installed in each of the national parks.
Jennette's Pier Webcam - Surfline
A one-of-a-kind educational ocean pier. The Aquarium-operated complex will feature educational classrooms and programs, alternative energy demonstrations, live animal exhibits, meeting facilities, a snack bar and tackle shop, and a host of other displays and features for good family fun with great fishing too! Located in Nags Head, central to the Outer Banks, there's plenty of opportunity for adventure and attractions to visit.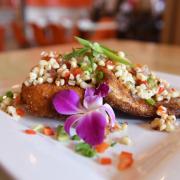 X
Free E-Newsletter
Get updates on Outer Banks things to do and special offers right to your inbox!
Sign Up