Springtime is right around the corner and that means sun, and sun means boxing away those itchy sweaters and pulling out your favorite breezy shorts. We've rounded up fresh, fun finds on the Outer Banks this spring including outdoor events, the latest hot spots to visit, and an opportunity to step out your comfort zone and try NEW things. You may picture Spring Break on the beach as a crowded party, but not on the OBX...130 miles of shoreline promises a special slice all to yourself! 
March
Bring your green for St. Patrick's Day events that include the St. Patricks Day Parade, Outer Banks Beer Mile, and Running of the Leprechauns. 
OBX History Weekend is back and packed with great events. The theme for this year's free, interactive, public-oriented symposium is Searchers of New Horizons. The weekend celebrates the questers, inventors, dreamers, and pioneers whose paths included the Outer Banks. Each day hosts different presentations, entertainments, site tours, and living history reenactments that include new information about Roanoke colonist Thomas Harriot and his remarkable discoveries; English and Native views of the Carolina Algonquians; new discoveries about the fate of the fabled Lost Colony; a new view of Sir Walter Raleigh; and groundbreaking aviators including the Wright Brothers and Sister, General Billy Mitchell, Amelia Earhart, Chuck Yeager, Francis Rogallo, and more.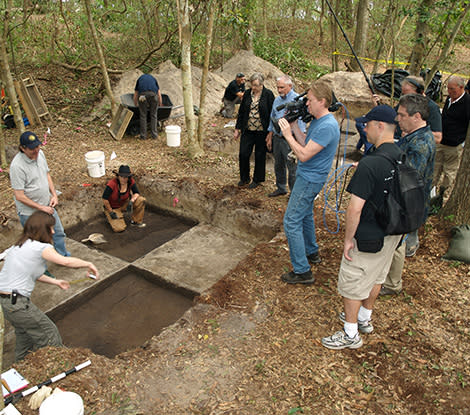 You can't miss the return of the Outer Banks Taste of the Beach. The OBX has never tasted so dang good. Food, Drink, Fun! The Outer Banks Restaurant Association and Outer Banks Hospitality Partners invite you to have a "Taste of the Beach!"
April
If the beach is where you'll be spending your Easter weekend, we've got everything from egg hunts, live music, incredible food & specials, art shows and much more. Hop on down to Roanoke Island's Elizabethan Gardens Easter EGGstravaganza for the largest egg scavenger hunt on the beach with thousands of eggs at their own Easter Event. Looking to mix things up? Kitty Hawk Kites adds high flying kites to their Flying into Spring And Easter Eggstravaganza.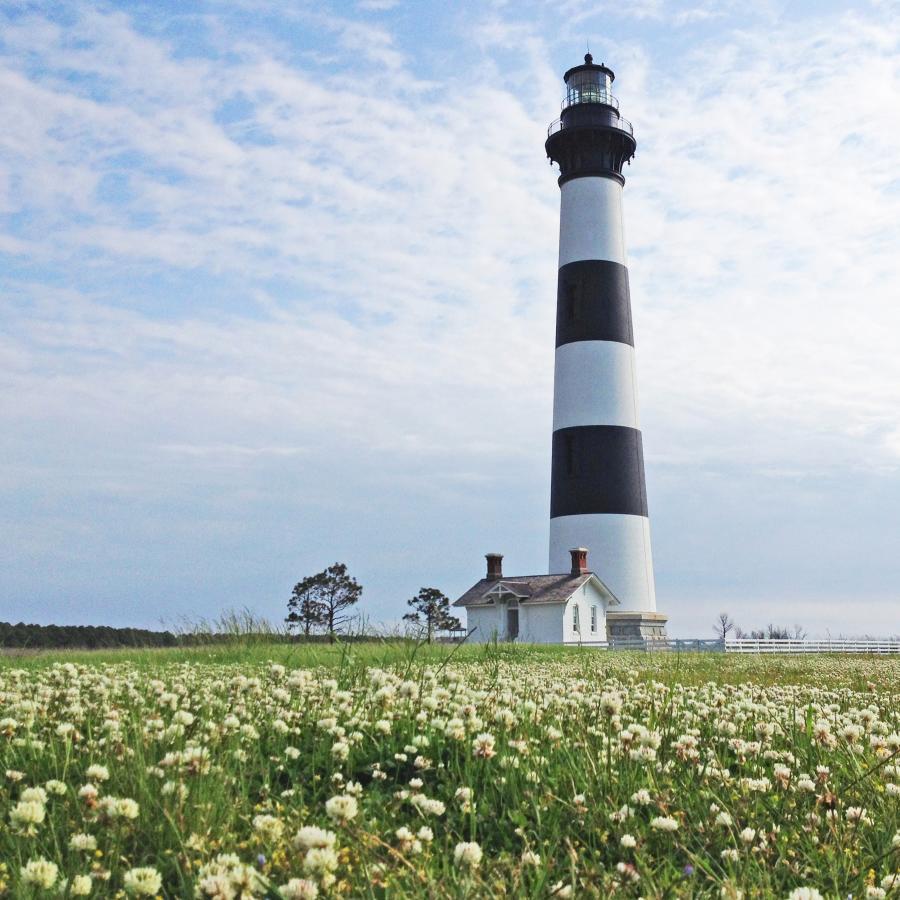 Scale the spiral stairs of Bodie Island Lighthouse for breathtaking ocean views beginning the third Friday in April. These iconic beacons of the East Coast never cease to astound. They've been here longer than any of us alive today, and they're still keeping watch. The Bodie Island Lighthouse will remain open through Columbus Day (in early October). Climbing hours are every 30 minutes and start at 9:00 AM daily where tickets are required. Cape Hatteras Lighthouse, the tallest in America and arguably the most recognized lighthouse in the world, is open for visiting the grounds, but not climbing the lighthouse while it's being renovated. Dare County has three NPS campgrounds on the Cape Hatteras National Seashore and handfuls of private choices too, reopening this April for a new season.
Ladies and gentlemen, start your motorcycles. Enjoy a ride along or kick back and enjoy good food, live music, and bike shows along the way during Outer Banks Bike Week. Packed full of entertainment, great food, events, and special attractions. Bike shows, poker runs, guided tours, party nights, live music, including outdoor concerts, a pig-pickin' & more! 
For those with your beach body in mind, join in on the Spring's most popular running jamboree, the Flying Pirate Half Marathon and 5K. The course winds its way through the natural beauty that is North Carolina's Outer Banks for 13.1 miles. Along the same stretch of shoreline, birds begin to fill Pea Island Wildlife Refuge and can be observed during walking tours or seen in wildlife exhibits at the visitor center, open 7 days a week. Thousands of neotropical songbirds return from the West Indies and Central and South America to breed and nest in our maritime shrubs.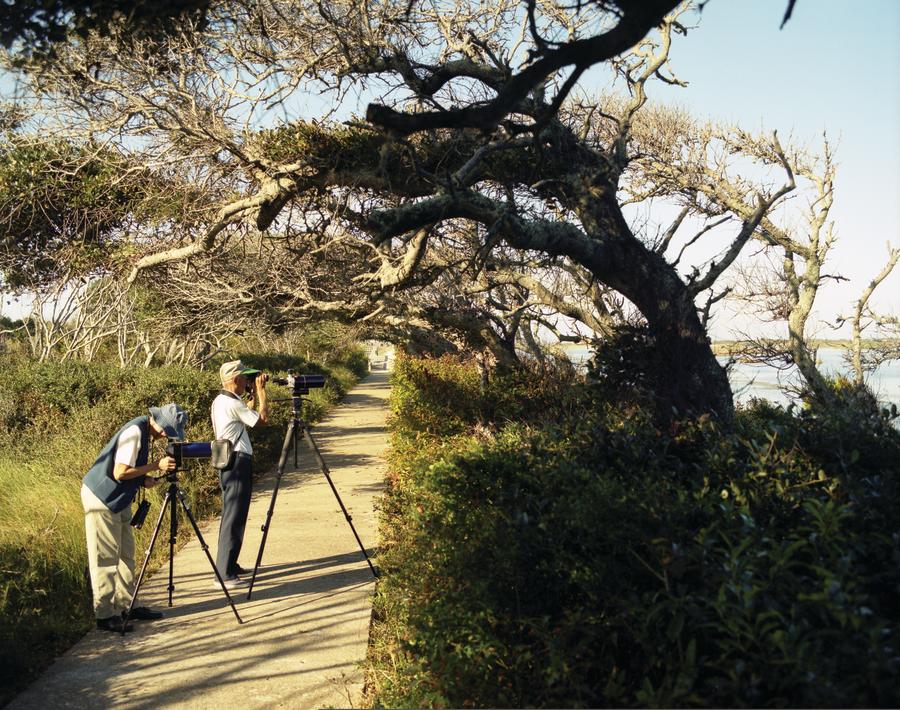 May
The new and long-anticipated oceanfront RV park neighboring the Avon Pier, Avon by the Sea will be opening this May 20, 2022. Reservations are being accepted online and filling up fast for the season. 
From May 10-14 mark your calendars for the opening event of the NC Billfish Series, the Hatteras Village Offshore Open is now in its second decade. Don't miss other big events like the Hang Gliding Spectacular and the opening of the Lost Colony Drama on May 27.
The popular event is back May 21-22, OBX Pickleball Classic. Men's open $500 Cash Prize. Sunday Afternoon we are paying out $500 to first place and $150 to 2nd place (min 10 teams 16 team max). $35 per person. Play in Age/Skill on Saturday and compete in the open on Sunday.
Spring is just getting warmed up on The Outer Banks, so there's no better time to start planning your next adventure. From rental homes on the edge of the sea to hotels rich in amenities, find the perfect coastal setting for a spring or summer getaway. Mark a date off on your calendar today and get ready for an East Coast retreat that's just as serene as it is exciting.