You don't need Mother Nature ruining your plans when you spend lots of money and schedule time away for a much-needed break or a dream vacation. But, what do you do when you plan the perfect itinerary to the Outer Banks, and a Nor'easter decides to drop in at the same time you are visiting as it did when three travel writers and I were there? Pivot! Be willing to adapt if you visit the Outer Banks on the shoulder seasons where a Nor'easter or tropical storms could interrupt your schedule. There are plenty of other activities to do within the Outer Banks that if the weather plays havoc on your time, change your direction to do something else and still have a great vacation.
On this trip to the Outer Banks, we had an itinerary full of daily outdoor activities. We arrived to sunny skies with no clouds; unfortunately, it didn't stay that way for long. Our first activity was to go Hang Gliding at Jockey's Ridge State Park. We showed up and made it to the sand dune before our instructor decided it was on the border of being unsafe with the wind gusts, so he called a halt to hang gliding that morning. They offered us to come back later that day, which we agreed to do.
In the meantime, we stopped at the Wright Brother's National Monument. We spent hours exploring the history of the Wright Brothers' achievements in the museum and then headed outside to walk the route that the Wright Brothers actually flew. The entire complex is an amazing place to explore with the entire family. You will see kids flying kites on the lawn, people walking up to the Memorial to get their selfies, and you can pose with the 1903 Sculpture.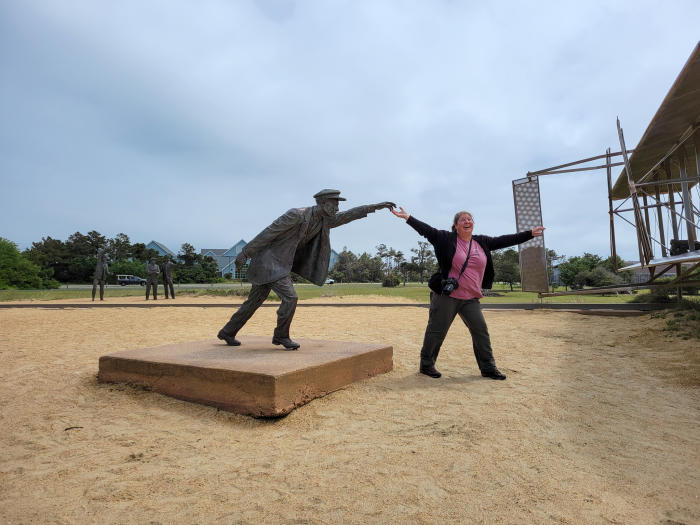 Photo by Teresa Otto
When we finished walking around the complex, we headed back to Kitty Hawk Kites for round two of hang gliding. This time we were able to fly with no problems. We were the only people from the morning who came back. What a shame they missed returning because it was an amazing adventure flying on the same path that Orville Wright did.
The weather took a bit of a turn after we flew, which resulted in our sunset kayaking tour in Duck being canceled. Instead of being upset, we headed to Sals NY Pizza and feasted on delicious pasta and pizza based on the recommendation from our hang gliding instructor.
After dinner, we decided to head up to Duck to check out the boardwalk, even though we weren't going to be kayaking. It turned out we got there a bit late as it was already dark, but the boardwalk was eerily calm and spooky, making it even cooler to be there.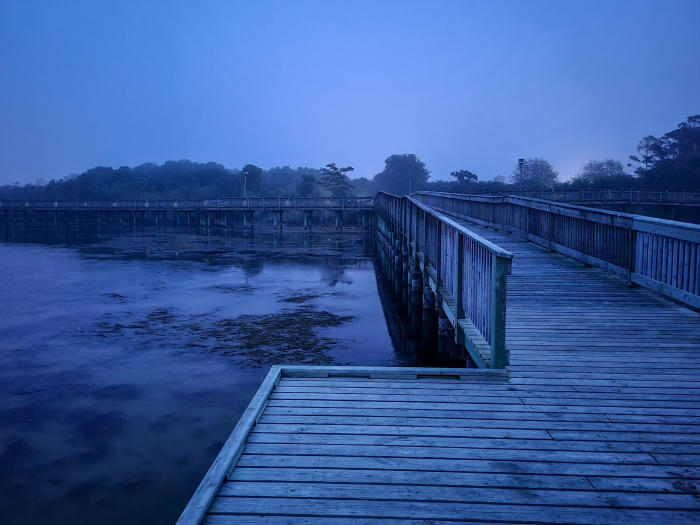 The next day saw rain canceling our Sailing trip for the evening. Again, we had to figure out what else to do. We decided to explore Roanoke Island even with the rain. We trekked through The Elizabethan Gardens amid the showers, visited the Fort Raleigh National Historic Site, splashed in some puddles, and made it to the NC Aquarium. We spent a lot of time watching the playful otters, touching sting rays, and learning about the rescue of sea turtles.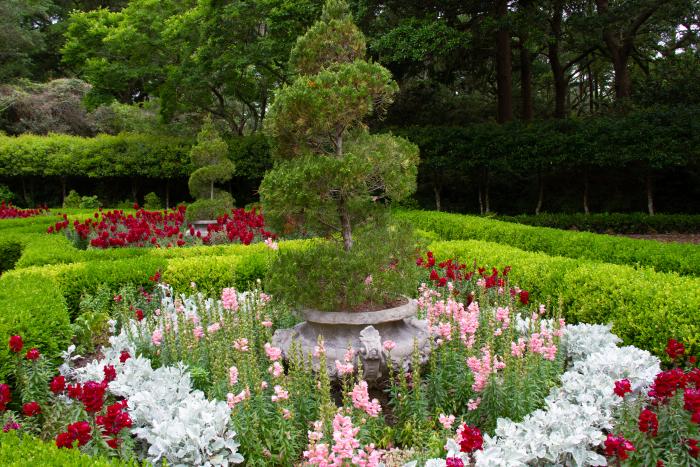 We rescheduled our sailing trip for the following night. We were so glad that we could accommodate that change because sailing on the Albemarle Sound with Sail Outer Banks was an unbelievable adventure that, even today, I'm still smiling about.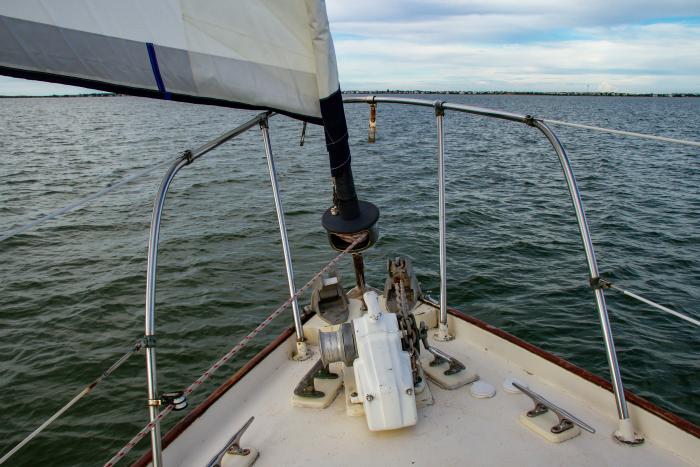 On our last day, we were scheduled to do a horseback riding adventure on Hatteras Island. The morning was bright and sunny, so we thought there would be no issues. When we arrived at  Equine Adventures, we discovered that the previous evening's storm had brought down many trees on the trails. Thus, our horseback riding adventure was canceled.
And again, we had to pivot and adapt to find something else to do for the day. I'm glad we did, as we stopped at Orange Blossom to try an Apple Ugly and visited the Graveyard of the Atlantic Museum, where we heard about a shipwreck close by. It started raining while we were in the museum. Regardless of the rain, we went out to the beach and found a shipwreck. To see an actual shipwreck laying visible on the beach was wonderful. We were taking videos and photos while being rained on, and we didn't care.
Some of the most amazing adventures in the Outer Banks came when we had to pivot and change direction based on the weather. We would have never experienced them if we hadn't been open to changing our schedule. This shows that Mother Nature doesn't have the power to ruin your vacation; that is all in your own hands. And why would you let that happen? There is so much to experience and see in the Outer Banks that all you need to do is pivot, and a great vacation is waiting for you!