Strapped into my harness, carabiner clipped to the frame; I lay down in the flying position. I'm ready to take flight. Butterflies in my stomach are in full motion as I stand up and get ready to walk off the dune. "Clear," the instructors yell, and my feet are pedaling in the air, and I'm flying.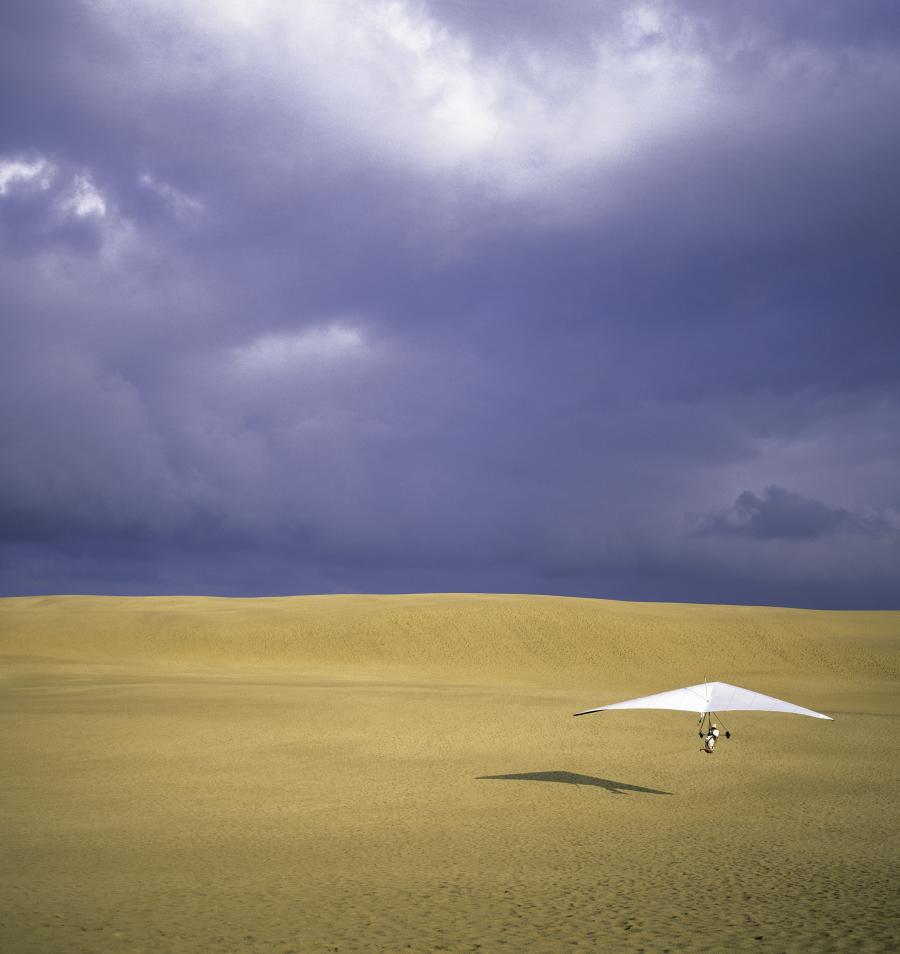 Hang Gliding was never on my bucket list as I tend to stay firmly planted on the ground on my travels. However, this experience has changed my mind about planning more future adventure travels. My apprehension quickly turned to adrenaline as I soared into the wind over the dunes of Jockey's Ridge State Park. Kitty Hawk Kites has been teaching the world to fly since 1974 with certified instructors that have taught over 400,000 students. And I am profoundly grateful to now be considered one of their students.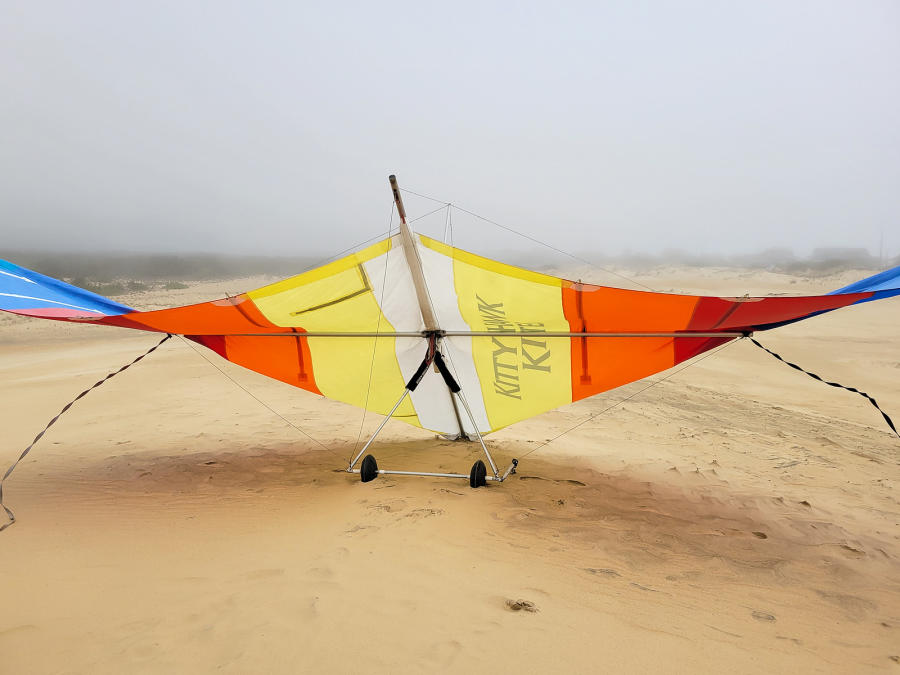 This narrow stretch of sand in North Carolina is rich with aviation history. The Wright Brothers diligently practiced until they got their gas-powered glider off the ground in 1903, and Orville Wright returned to be the first person to soar over the sand dune in 1911. In 1948, Frances Rogallo, inspired by the Wright Brothers, designed a unique flexible delta wing that would make flying affordable to everyone. Today the world's largest hang gliding school, Kitty Hawk Kites, continues that tradition by designing, making, and testing their kites for beginners to take their first leap into flying. Thousands of thrill-seekers have started their adventure into free flight on these same sand dunes that Orville soared on. I talked to one couple from Philadelphia that flew down here just for the hang gliding experience. And after their flights, I asked them, was it worth it? Absolutely, and they said they would come back to do it again.
You might think that hang gliding is a young person's sport. However, I would disagree with you wholeheartedly after my experience. The three other ladies with me and I are all above 50. We were just as jubilant and giddy as people 30 years younger than us for our first hang-gliding flight. Even our instructor said that he wished his mom would hang out with us! The wonderful thing about the hang gliding experience is that it does not discriminate for age, weight, or disability. Nothing should stop you from experiencing the joy of feeling the wind against your face while soaring above the sand like seagulls on the beach.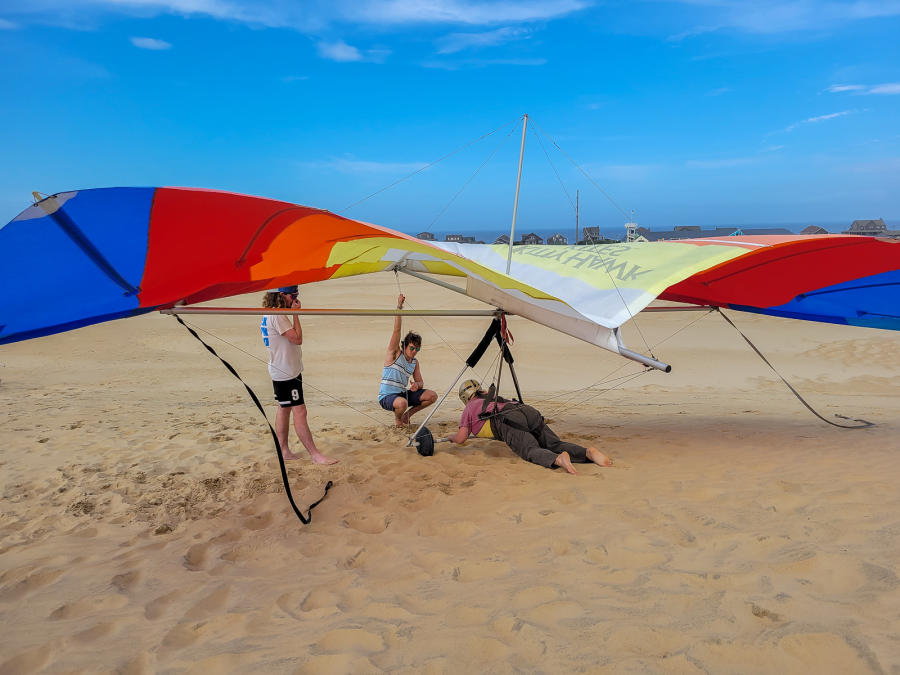 Did you know that Jockey's Ridge State Park also holds the longest hang gliding competition in the world? This year is the 50th anniversary of the Annual Hang Gliding Spectacular, which is on May 19-22, 2022. You can come out and enjoy a fun weekend of flying with the Hang Gliding Pilots and Kitty Hawk Kites or come out to watch hundreds of hang gliders compete on the same sand dune that Orville flew off 111 years ago. 
Learning to fly is the greatest adventure one could have, and now I have a connection to what Orville must have felt like when he took his first steps off that dune and took flight. If you are interested in adding hang gliding to your adventure bucket list or if you are interested in learning how to fly, you have to come to the Outer Banks to join in this magnificent tradition.