On this beach called the Outer Banks, we offer tons of scenic spots to spread out blankets, uncork bottles and enjoy grilled delicacies while watching the evening sunset.
Indeed, while at the Outer Banks, there are wide range of secluded natural landscapes to sit back and open a picnic basket. So, outdoor dining enthusiasts would have tons of options to choose from. You can decide on how you want your picnic at the Outer Banks to be --- from simple picnic to more fanciful and elaborate. You may also choose to stage an informal beach barbecue on your next vacation at the Outer Banks --- whether it is a romantic getaway, family get-together, or just a lone outing along an extensive nature trail. Here are top scenic picnic spots at the Outer Banks that would take your breath away.
#1: Oceanside Picnics
It's always common to find a wide range of coolers at the oceanfront you will find well stocked with cold beverages, salads, and sandwiches. Particularly in the hot summer period, it is necessary to bring a cooler to the beach, which is also more practical compared to the normal picnic basket. You can get bags of ice in virtually all the convenience and grocery stores on the Outer Banks, so that you can keep on chilling the foods and drinks in your cooler.
Also, you will find enterprising convenience stores in the Northern Beaches, Roanoke Island, or Hatteras Island that provide "drive-thru" service. So, if you or your company gets hungry while on the beach, you can drive through the stores and get your favorite drinks and snacks while inside your car. Or run inside to get picnic ready meals, cheese trays, sandwiches, and more from our wide variety of restaurants.
And, when it comes to beach grilling, the Outer Banks Ocean picnic location allows for beach grilling, just like other picnic locations on Outer Banks. However, if grilling with an open fire pit, the location must be below the high tide-line and you must acquire the necessary permits. For perfect grilling experience, you should bring a portable propane camper's grill for hamburgers or small batches of hot dogs/steaks.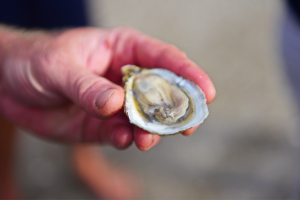 Beach grilling tip: Ensure the grub does not come in contact with the sand. Fitted bedsheets provide a good base and plenty of space for your picnic while keeping sand from ruining your experience. Simply place something heavy like a cooler in each corner to keep edges upward and to act as anchors in the wind. If you are like some beach barbecue specialists, you may prefer to put up a kind of stand that will keep the prep are and food above the ground. The stand could be a make-shift table or a wooden plank. This way, your grilled foods would not come in contact with sand. It's more fun to invite your friends for this fun beach grilling experience.
It's also good idea to drive on the beach for a picnic or cook-out, so that you can take all your gear with you in your 4WD, as long as it's a 4WD accessible beach. And, if you prefer a true Outer Banks beach feast, you should pick up a number of clams and oysters, and have them grilled. Fresh shellfish are easy and quick to grill.
#2: Outer Banks Sound Picnics
Looking for a more intimate picnic locale? You will find much more at the Sounds along the Outer Banks --- Roanoke, Pamlico, and Albemarle. There are tons of beaches to explore while on the Sounds. Make the picnic experience charming by going to the water shortly before sunset --- you will surely enjoy this scenery of the Outer Banks as the sun winds up and dips into the water.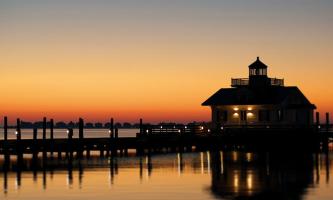 #3: The Outer Banks Woods
Nags Head Woods offer a true remote picnic experience. While in the woods, you and your picnicking partner (s) will surely have privacy and experience the local wildlife. On the Outer Banks, there are large maritime forests featuring a wide range of federal/state reserves or national park --- Pea Island, Kitty Hawk, Nags Head, Buxton and Frisco.
However, you should know that some legwork would be needful in order to access the remote nature trails. But, you will surely be happy with the reward of a stunning picnic area that overlooks live oaks woods, marshes harboring migratory birds, and historic sand dunes. Be sure to follow park rules and pick up trash, leaving only footprints. Many of these parks harbor tons of towering live oaks as well as a number of small ponds, making the scenery even more enchanting for visitors.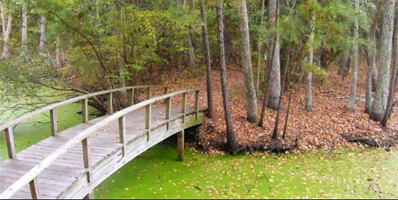 #4: Jockey's Ridge State Park & Wright Brother's National Memorial
Head to the tallest natural sand dune on the Atlantic Coast, Jockey's Ridge State Park in Nags Head, to catch amazing scenery of this seaside slope. You can go on sand-boarding or hang-gliding, or simply sunbathe, paddle, hike, and come back for a mini picnic. Heading to Kill Devil Hills, a small picnic area is located on the west side of the Wright Brother's National Memorial pylon atop "Big Kill Devil Hill." You can drive your car along the road that circles the hill and parking is located next to the picnic area beside First Flight Airport and public restrooms. If you're looking to walk off your picnic lunch, climb to see the pylon up close and personal.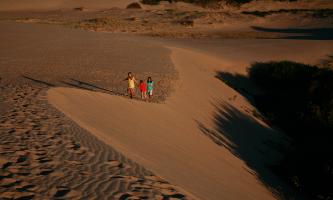 #5: North Carolina Aquarium on Roanoke Island
And, if you are with your kids, they would surely love to visit the North Carolina Aquarium on Roanoke Island. There, they will experience an up-close view of tons of marine animals inhabiting the Outer Banks waters --- alligators, river otters, sharks and other species of fishes. Finally, it's important you include a couple of extra items such as bug spray, light jacket and other essentials when you pack for your Outer Banks picnic.