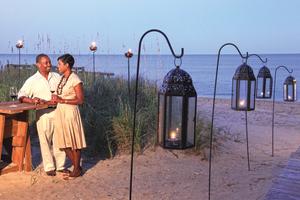 This time of year is all about gathering together with those you love, and there's no better place to do that than the Outer Banks. Off the coast of North Carolina, you'll find the perfect coastal backdrop for a family holiday getaway—plenty of space to celebrate together and create memories to last a lifetime. If you're looking to make the holidays special, here are three reasons to head to the OBX:
Vacation rentals offer the comforts of home
Sure, there's no place like home. But there's also no place like the Outer Banks, where vacation rentals up and down the 100-mile shoreline offer the perfect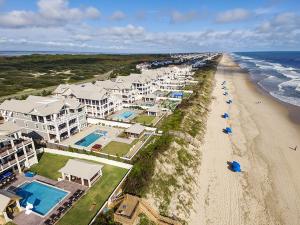 home away from home. Whether you're visiting with the kids or the whole extended family, there's room for everyone to gather under one roof comfortably. Management companies make it easy to find a home that fits your needs.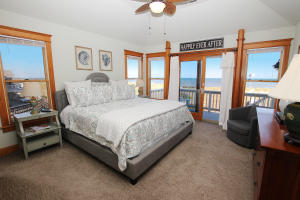 Twiddy Rentals has over 1,000 vacation rentals to choose from, including oceanfront properties, pet-friendly homes and even homes with elevators.
Brindley Beach Rentals brings 35 years of experience helping families find the right home to make your vacation perfect, whether planning a simple beach holiday or a luxury celebration
The islands are enjoyable year-round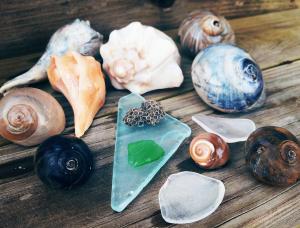 Miles of pristine beaches make the OBX an ideal destination for summer holidays like Memorial Day, the Fourth of July and Labor Day. But the fall and winter months shouldn't be overlooked. The off-season on the Outer Banks is its own kind of magical. The excitement of spring and summer are hard to beat, but the peacefulness of fall and winter is providence.
Enjoy a traditional seasonal dinner in a new setting with the ocean steps from your door. Comb the secluded beaches for special trip mementos like colorful sea glass. Ring in the new year under a starry sky, far from city lights. You'll also find a variety of annual events like parades, festivals and light presentations to enjoy. Whatever time of year you visit, the Outer Banks is sure to give you a break from the usual like no other.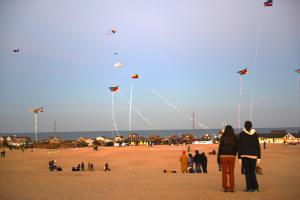 It's the perfect place to make new family memories
Keep in mind that you've got three National Park sites near your doorstep! The Outer Banks is known for its many firsts—America's first national seashore at Cape Hatteras; England's first settlement in the New World on Roanoke Island; and the Wright Brothers' first flight near Kitty Hawk. So it's only natural these barrier islands provide endless firsts for those who visit. Between all the villages and towns, outdoor activities and holiday events, you'll never run out of fun things to do. When you spend quality time on the OBX, especially at the slower pace of the offseason, making new family memories will become your new tradition.