Lots of questions go into planning a getaway these days. How do I get there? Where do I stay? How can I enjoy the destination safely? You'll find these answers on the 100-mile, wide-open barrier islands off the coast of North Carolina. Here are three reasons to make the Outer Banks your next road trip destination:
It's easy to get here by car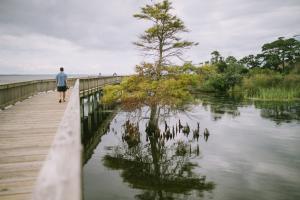 Load up the car, set the GPS and you'll find yourself on the Outer Banks in no time. The island towns of Duck, Southern Shores and Nags Head are less than five hours from D.C., and you could be in Hatteras by dinner driving down from New York City or up from Atlanta, or over from Philadelphia and Cleveland. Not only is the OBX easy to drive to, it's also easy to drive through. With the islands stretching north to south and the ocean to the east, you should have no problem finding your way around. And once you arrive…
Vacation rentals are perfect for playing it safe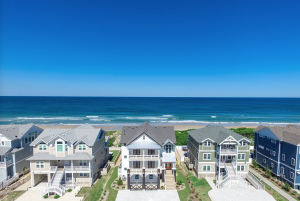 Stretching up and down the coast, vacation rentals are a great way to get away while limiting contact with others. You'll have your own space with all the comforts of home. Property management companies offer a wide variety of options, making it easy to find the right rental for you.
Relax in a cozy coastal cottage or luxurious beach home from Seaside Vacations. Their collection of rental homes cover the Outer Banks from north to south. They offer flexible booking dates on some properties to help families get together easier.
If you treat your dog like one of the family, Brindley Beach Rentals has pet-friendly homes right on the waterfront with lots of room to explore the beach at your doorstep. Dig into their website for great specials on gorgeous houses.
There's plenty to do outside
Escaping to 100 miles of coastline has its benefits. Beaches, a national seashore, piers, gardens and national wildlife refuges are just the beginning of outdoor experiences here. Breathe in the fresh air as you spend days exploring the OBX's beautiful natural surroundings.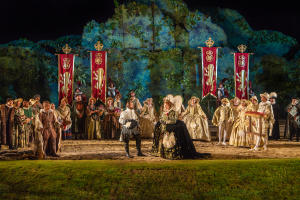 If you visit in the summer, check out The Lost Colony in Manteo. Performed in an open-air theater, America's longest running outdoor symphonic drama tells the story (and shares the mystery) of the first English colony on Roanoke Island circa 1587. Enjoy this theatrical spectacle under a starry sky on the shores of Roanoke Sound. You can find updates for their 2021 season here.
Make 2021 the best year ever by reserving your spot on the beach today.