So much of the Outer Banks culture has been built on our community's relationship with those who serve. The Lifesaving Service surfmen at Kill Devil Hills were instrumental in assisting the Wright Brothers with their experiments; Army Brigadier General Billy Mitchell conducted strategic air power demonstrations sinking battleships off Hatteras in 1923; and the Navy, Coast Guard, and Civil Air Patrol all protected Outer Banks shores and defended Allied shipping lanes from submarine attacks during World War II. The history is everywhere you look. We've gathered upcoming 2019 events to honor our past. Don't miss our other historical fun facts on the Military & Veterans page.
North Carolina Veterans Songwriting Workshop
The first North Carolina Veterans Songwriting Workshop will be held Saturday, May 4 and Sunday, May 5 on the Outer Banks as part of the Dare County Arts Council's Veterans Arts Program. The free workshop will be led by Ron Capps, founder of the Veterans Writing Project, a national nonprofit organization that has provided more than 3,500 veterans, service members and military families the skills and confidence needed to tell their stories through the written word.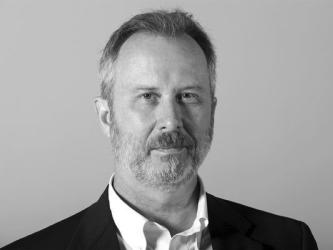 The hands-on workshop will cover the creation of music through melody, harmony and song structure as well as the development of lyrics through the study of forms and structures, rhyme schemes, and narrative function. There will be time to practice and an opportunity to share work to receive feedback. From beginners who play by ear to musicians who read music, everyone will gain new insight into the art of songwriting at the workshop, which is open to veterans, active-duty military and their families. Participants should have some familiarity with an instrument and are encouraged to bring their instruments to the workshop. 
The workshops will take place at First Flight High School in Kill Devil Hills from 9 a.m. to 4 p.m. A complimentary breakfast starts at 8 a.m., and a complimentary lunch will be provided both days. Participants are encouraged to arrive on Friday night to enjoy a performance by veteran songwriter and musician Jonny Waters, who will play from 6 to 8 p.m. at Dare County Arts Council, as part of the First Friday celebration in downtown Manteo.
Brothers Like These: A Staged Reading of Poetry by Vietnam Veterans
Brothers Like These consists of stories and poems that have been collected in a book of the same name; essentially, the book is the script for the reading on May 23. "Brothers" the book (St. Andrews University Press) will be on sale at the event. Vietnam combat veterans worked on the project in Classroom B, which is in the basement of the Charles George VA Medical Center in Asheville, gathering there to write every Wednesday for nearly two years beginning in 2014. The sessions were directed by Joseph Bathanti, a professor of creative writing in Appalachian's Department of English, and Dr. Bruce Kelly, a primary care physician at the VA.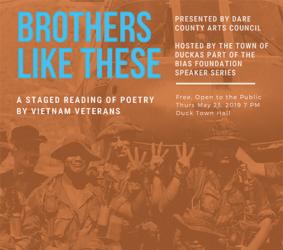 2019 Outer Banks Veterans Week
The 7th annual Outer Banks Veterans Week will be held in November of 2019. OBX Veterans Week is an annual event celebrating veterans and their families through the arts. Outer Banks Veterans Week hosts numerous veteran celebrations from our northern beaches to Hatteras and everywhere in between. A complete directory of ceremonies and special events for veterans and active duty service members will be available soon.
​
2019 Outer Banks Veterans Writing Project
The Outer Banks Veterans Writing Project will return to the Outer Banks for its 7th year in November 2019. Stay tuned to Dare County Arts Council event page as they should be posting the workshop details by mid-May.