Year after year, the Outer Banks has been a destination for families and large groups of friends to gather along the shoreline for the holidays. With discounted rates and a long weekend away from work, it's the perfect opportunity to book a vacation rental for a celebration surrounded by those you love.
Fall & Winter create a relaxing atmosphere on these barrier islands, a chance to slow down. You'll find it easier to get around, whether that's driving your ORV along the beach or cruising down Highway 12. Grab a permit and take your 4x4 vehicle along your favorite stretch of sand either on the Northern Beaches or Cape Hatteras National Seashore. You can hit the sand in Kill Devil Hills and Nags Head, some rules exist though, so read before you ride.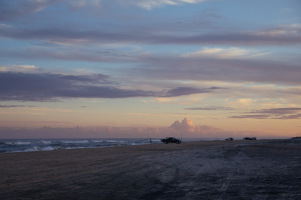 Gather and give thanks around a beach fire. Beach fires are allowed, with regulations, on beaches in Nags Head and along the Cape Hatteras National Seashore. Even the rules for dogs ease a bit during the holiday season depending on which area or town you're in. Fido likes vacationing on the OBX too so include this important member of the family.

Temperatures average in the 50s for most of November, making a comfortable atmosphere to enjoy the outdoors while avoiding the crowd. Fishing is still great with catches ranging from drum to blues, whether inshore or offshore casting. The piers remain open for anglers, with updated fall hours. Furthermore, the expert eaters know that in order to make it through an entire day of eating, you have to get outside and walk it off. What better backdrop for a stroll than the Atlantic Ocean and shimmering shorelines? Or pick up the pace even more and sign up for our annual Surfin' Turkey 5k and Fun Runs. Don't miss the other events happening around this fall.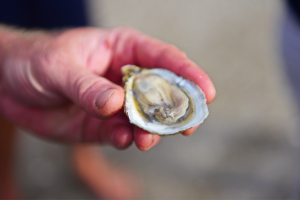 Even though most rental homes have well-equipped kitchens, many restaurants offer Thanksgiving meal packages. As the pace slows down along the islands, some restaurants change their hours and offerings. You can still expect local seafood, homely charm, and delicious hand-made meals. A sprinkle of sea salt, splash of Kill Devil Rum and an extra heaping of oyster stuffing are the missing pieces to your Thanksgiving meal. We are updating our Winter Restaurant Hours & Openings for your convenience.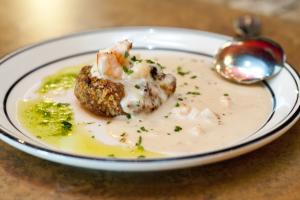 Still looking for those special holiday deals? Avoid the overcrowded, chain retailers and find comfort in our unique boutiques and specialty OBX shops that offer great deals for the holiday season. With Christmas right around the corner, now is the perfect time to land those great gifts at a discounted price. Family, friends, food and much more. Let's spend time this year bringing all three together and head to the OBX.