Nearly all my adult life, I've heard wonderful things about the Outer Banks. Its beaches, its lighthouses, its outdoor activities all have been described in gushing detail by friends, family, and acquaintances. I finally made the trip down south from my upstate New York home a few years ago, and appreciated everything that I'd heard before. But my second trip down there, in August 2021, made me truly fall in love.
First, it's an easy flight to Norfolk, Virginia, then a picturesque two-hour drive from there into the heart of OBX. Make sure to stop at Trio Restaurant & Market to stock up on provisions for your stay – and enjoy a nice lunch paired with a glass of wine. If you get lucky like I did on my first visit, you'll be helped by a friendly staff member who hails from up North (Sharon was a trove of helpful hints, including the correct pronunciation of Corolla and Bodie Island!).
This year, I knew to look for the Wild Pony White by Sanctuary Vineyards, a Chardonnay-centric wine that not only tastes delicious but also benefits the Corolla Wild Horse Fund (thanks, Sharon, for recommending it the last time!). Wild Pony is also sold at the four Cotton Gin bottle shops throughout OBX as well as at the Sanctuary Vineyard itself: Well worth the half-hour hop inland, or as a side trip on your way down to the OBX, the winery is a welcome place to relax with a sip or two.
The house where I stayed in 2019 was beachfront, which was heavenly for this New Yorker: it's next to impossible to afford a safe, quiet, and comfortable beachfront stay at the places close to home (think Jersey Shore or Long Island), but it's possible down here to do just that. For this visit, however, we chose a newly built house that was literally just a three-block walk to the public beach access. Thanks to my previous visit, we knew to book our place through Kees Outer Banks Vacation Rentals. The property management group made sure we had the door access code before check-in, and we knew that hand soap, shampoo, and shower gel were complimentary, along with starter packs of necessities like coffee, paper goods, and dish soap. The kitchen had plenty of dishes and cookware, and we gladly used them throughout our stay.
Activities galore
The gorgeous and uncrowded beaches are a welcome respite from what this New Yorker is used to. No beach-access fees meant we could come and go as we pleased without worrying about losing a badge or needing to stash a wallet.
We had to cross South Virginia Dare Trail to reach the beach access from our house, but it was easy. Indeed, nearly every driver stopped at the crosswalk and allowed us to pass with a friendly wave (don't try that in Manhattan!). In addition to getting our daily steps with this gentle stroll, we stumbled upon a little free library along the route  – a heartfelt bonus for this avid reader. I think I borrowed and returned three books during our stay, and left behind one that I'd brought from home.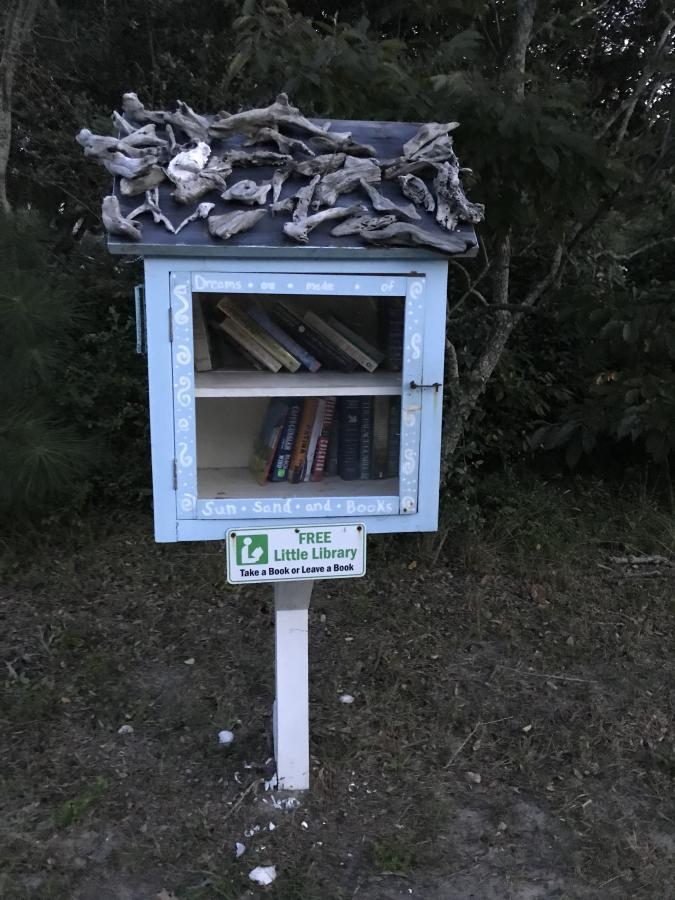 We had an entire week to indulge in everything that OBX had to offer. Our first activity was flying kites at Jockey's Ridge State Park. Our son bought a spectacular kite at Kitty Hawk Kites, and we walked across the street to the park. Thanks to my previous visit I knew we could just ditch our shoes at the entrance and sink our toes in the sand, knowing our shoes would still be there on our way back. Hint: Visit Jockey's Ridge at sunset, and don't forget a camera. Your high-flying kite, backlit by the setting sun, makes a striking photo as well as a great memory.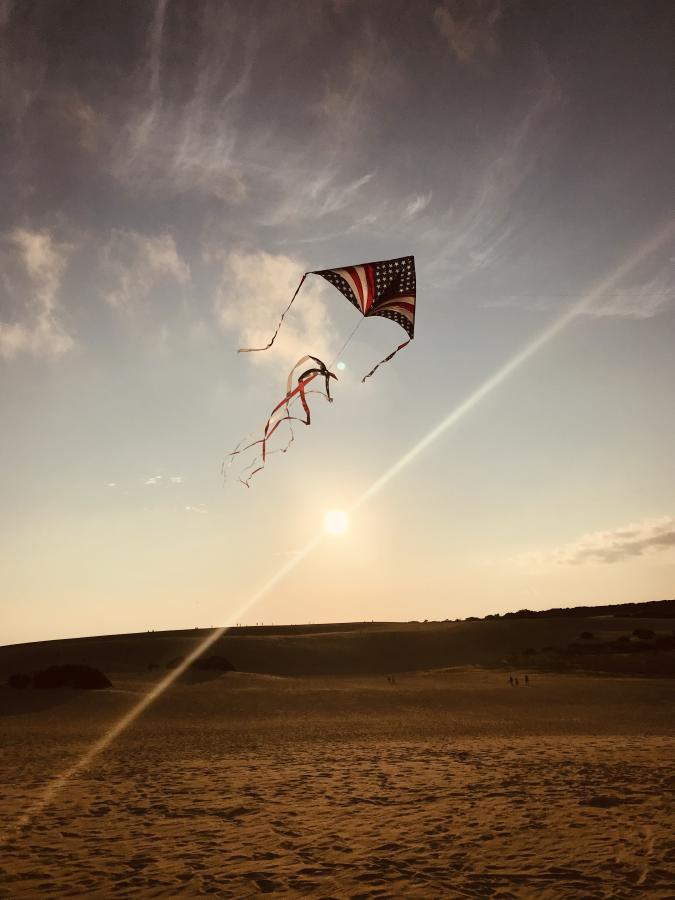 Speaking of Kitty Hawk, we all loved the Wright Brothers National Memorial. Try to visit early in the day to avoid crowds, and wear comfortable walking shoes; you'll want to experience every inch of this space, from the museum to the towering memorial to the spot where Wilbur and Orville's creation first flew.
Comforts of home
Although OBX is definitely a vacation destination, we never once felt like we were in a tourist trap (some of the beaches up north aren't so lucky). Anything we needed, from a convenient grocery store to a drugstore to a bank, was just a short drive away. We also were pleasantly surprised at how friendly everyone was; we felt like regulars, not outsiders.
Living in the Hudson Valley, we're used to fresh produce at farmer's markets in the summer. Lo and behold, on our visit to Duck (get the donuts, by the way), we were able to pick up corn, tomatoes, and other bounty at the Tomato Shack produce stand.
Lighthouses and horses
We live in the woods up here in New York, so there's zero chance to indulge my love of lighthouses. But down on the OBX, we had five opportunities to visit one. Bodie Island Lighthouse is one of my favorites, for its rustic setting and long boardwalk to stretch our legs, as well as hourly ranger talks informing us of the lighthouse's history. Cape Hatteras Lighthouse, of course, is a must-visit, as is Ocracoke Light – both at the southern point of OBX.
If you live in the Hudson Valley, like we do, you're used to lighthouses that are incorporated right into the keepers' houses. You'll find something similar at the Roanoke Marshes Light.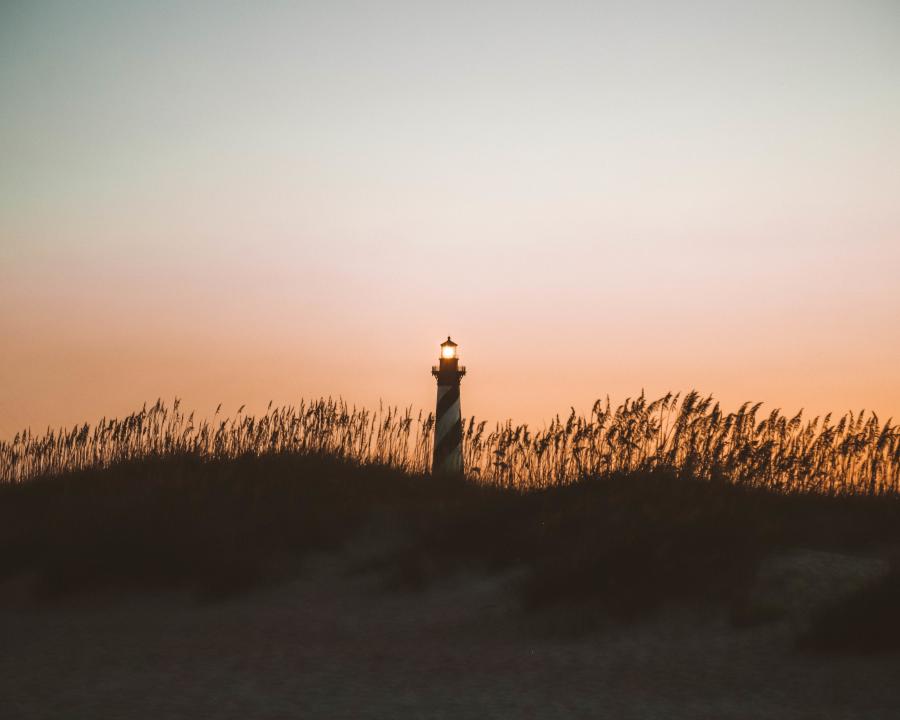 On our way north to visit the wild horses (yet another sight we'd never see near our home!), we stumbled upon the Currituck Beach Light, remarkable for its red-brick construction.
Speaking of those horses, I absolutely urge you to book a wild horse tour. Not only will you see these majestic beauties just strolling around, living their best life, you'll enjoy the rush of bouncing along the shoreline in a tour trailer – and, if you're lucky like we were, you'll learn about sea turtles, a WWII lookout on the beach, and other cool tidbits from a seasoned beach dude who's your tour guide.
Planning a third visit….and a fourth
There's so much we explored on OBX that won't even fit into this story. We kayaked on a marsh, shopped at the beautiful stores in Manteo, marveled at the history of Fort Raleigh, ate a delicious lunch at the Caffey's Inlet Life Saving Station at the Sanderling Resort…and still had time to simply kick back on the beach and swim past the breakers.
One thing's for sure. We'll definitely be back.