The 9-to-5 office-based grind seems like a distant memory for many of us now. The change up may be permanent. We have all learned we can accomplish so much with the simplest of tools at our fingertips: a laptop, a cell phone, good WiFi and an inspiring work space. If your dining room table or attic office has gone stale, consider a change of scenery. Try remote working in the Outer Banks. It's peaceful, its people are welcoming, the views are inspiring and the thriving business community is here to help. There's also plenty of space here for an easy social distanced lifestyle.
How to Get Here
There aren't too many routes to get to the Outer Banks. Your best bet is to have a car, which will help you get around during your stay. A bike is also a great recommendation for quick beach breaks and errand runs. You'll likely enter the Outer Banks via the center region, known as Southern Shores. From here, it's a straight shot north for 30 minutes to Corolla and about an hour and half to Hatteras, the southern point of the barrier islands. The towns between Duck and Nags Head serve as the hub of the barrier islands, which includes Kill Devil Hills and Kitty Hawk. You'll find most of your necessities and business resources in this area.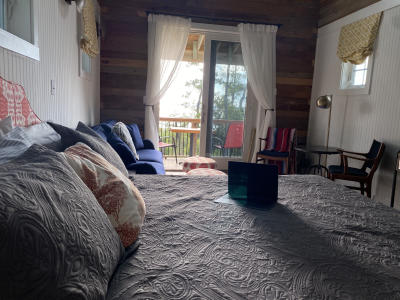 Where to Stay
The Outer Banks may feel remote, but don't worry. There is plenty of strong WiFi here. Make sure your rental listing shares and confirms those details, though. If you're coming down to work remotely in the Outer Banks for an extended period, start by perusing the long-term rental options through realty hubs including Carolina Designs, Twiddy, and Sun Realty. You can often find special discounts if you book a stay for multiple weeks. Many rental homes will have office space and extra room if you want to invite friends and family for a visit during your stay. Some houses even have Smart TVs so you can hook them up for conferencing or easy virtual learning if you bring the kids along.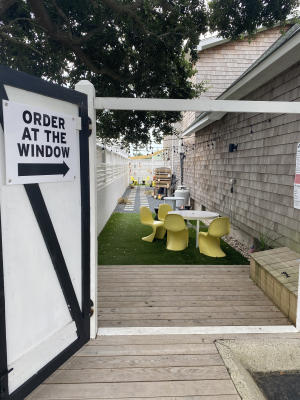 Start Your Days a With a Good Breakfast
Start your day with the good stuff. The Outer Banks is lined with decadent sweet spots like the famous Duck Donuts. There are several locations throughout the island. The donuts are best enjoyed fresh and the coffee is well loved. FreshFit Cafe, Beachside Bistro, Mom's Sweet Spot, and Wave Riders are all great options to discover smoothies, acai bowls, breakfast sandwiches and more. Hang out to work in their courtyards and patios until indoor dining becomes an option. You can also opt to take your breakfast home. Either way, these are the perfect places to not only fuel up, but to meet other remote workers, freelancers, and business owners in the area.
Stock Your Place with Great Food
While there's a long list of culinary gems in the Outer Banks, you'll want to have some good stuff in stock so you can stay focused at home. There are plenty of familiar grocery stores here like Food Lion and Harris Teeter. You can also find fresh seafood and local produce at a variety of markets. some cooking yourself. There are a variety of markets in the area carrying fresh local seafood and produce including  Seaside Market in Corolla, Whalebone Seafood in Nags Head, and O'Neals Seafood Harvest in Wanchese.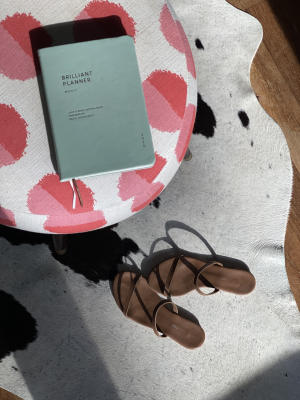 Stay Connected
You may be looking for a change of scenery for your work life, but that doesn't mean you have to feel alone here. The Outer Banks is home to a robust business community with solo entrepreneurs to large internationally focused companies. Connecting with peers in person in a post-covid world is definitely more difficult. Take advantage of other tools and resources available.  Learn from locals who understand and know the ins and outs of the barrier island and how to get things done. Start with the Outer Banks Chamber of Commerce, which hosts virtual networking events, a Business Accelerator office space for meetings, advertising opportunities and more. They also host social distance social events and help raise funds for local causes.
Get That Zoom Background Just Right
You can't get away from Zoom calls down here, sorry. You can make them more fun, though. Create a Zoom background to spice up your meetings.  Create one from your own photos in apps like Canva. You can download one from Caroline Designs here.
Send a Gift to Your Clients
If relationships are part of your business, send a special touch to your clients to keep those connections strong. The Outer Banks Box is a really cute and thoughtful way to say "hey, I'm thinking about you!" The gift box is filled with locally sourced items curated quarterly and can be shipped across the country. If your clients like a good cocktail, consider sending them a bit of rum-infused gifts from the storied Kill Devil Rum. They carry candles, pecans, tumblers and rum balls! For another gift of flavor, you can ship friends and clients an OBX-themed tin full of one of 20 flavors of gourmet popcorn made at Gourmet Popcorn and Gifts.
Where to unwind
Enjoy the Outer Banks for all it is! Carve out time in your schedule to step away from work and refresh your mind and soul. It can be as simple as going for a quiet stroll on the beach or enjoying a short stretch on the balcony overlooking the ocean. When you have more time, head out for a hike at places like Buxton Woods, an estuarine research reserve full of wildlife. Its peaceful and remote. Jockey's Ridge has a lot of options, too. It's the tallest living sand dune on the Atlantic coast with a view arcing from the ocean to Roanoke Sound. There's also a surprisingly gorgeous and remote area of the park on the sound side of the Outer Banks. If you are mobility impaired, you can call ahead to schedule a ride in an all-terrain-vehicle to the top of the dunes. It's a really fun way to see it all.
Looking for more stuff to do?
Check out this post with the 21 best places to eat in the Outer Banks from North to South. If you're looking for adventure here, this blog post showcases five new things you can try in the Outer Banks.