Sometimes traveling with teens can be tricky. They don't want to be bored, but they don't want to be over-stimulated either. It's a fine line for a parent. With proper planning, the entire family can have a rewarding experience together.
I know my teens love to be outdoors and enjoy physical activities. When I started planning our trip to the Outer Banks, I immediately turned to Outerbanks.org because I knew that they would have all the OBX activities listed for me to easily browse and pick the perfect ones for my kids. As soon as I saw hang gliding, I knew we had a winner.
Since we've never hang glided before, I knew this was a perfect activity to keep the kids engaged while experiencing something for the first time together as a family. New adventures can be a key to success when traveling with teens because it keeps them engaged and prevents them from being bored.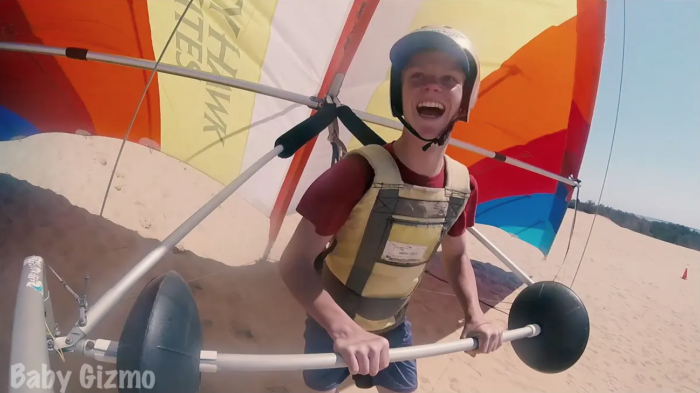 Another activity I knew would be a hit was kayaking. It's easy to do, there are lots of things to see and everyone got their own kayak so there wasn't any sibling fighting over which way to turn the boat. It turned out to be a perfect morning activity because it was calming and yet plenty of time for conversation which is very much valued when you have teens. Any time you get them to have conversations with you is a win.
One major piece of advice I can give you as a mother of traveling teens is to keep them engaged with activities, conversations and even daily travel planning but allow them to have some downtime for themselves if they need that too. Have a plan but be prepared for them to want to add or change things in the schedule on a whim. Traveling with teens is great fun and with a plan in place of what your kids would like to do at your destination, it leads to the entire family having a great travel experience.

Watch our video of some of our favorite things to do with Teens in The Outer Banks. 
A First Time Teen's Perspective of the OBX
I visited the Outer Banks for the first time this year with my family. It was an awesome time and there was so many things to do there. My favorite part was the Hang Gliding Lesson. I didn't know what to expect when they said "school" but it turned out to be so much fun hang gliding over the sand dunes. It really felt like I was flying. I enjoyed it so much that I can't wait to go back to the Outer Banks and do the next levels of the hang gliding school. My goal is to keep learning and practicing hang gliding so that I can hang glide over the ocean. (Sawyer, age 14)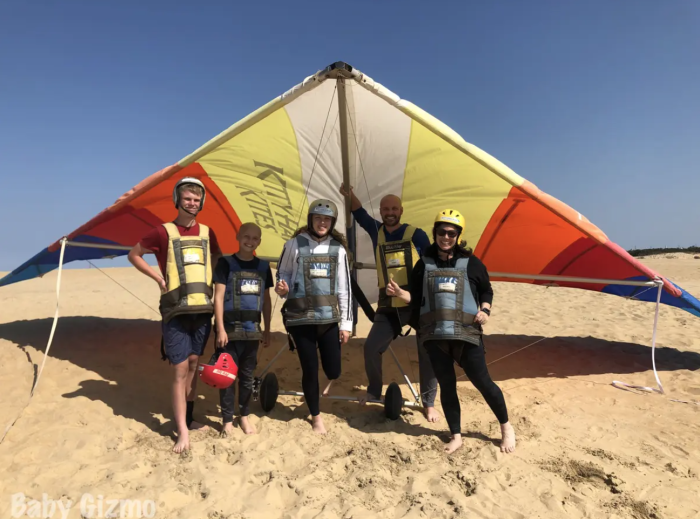 My trip to the Outer Banks with my family this year for Spring Break was a blast. It was the first time I'd ever been there and it was so much fun. My favorite part of the trip was the kayaking tour that we took with Kitty Hawk Kites. I was in a double kayak and had so much fun paddling down the river through the maritime forest. There was so much to see and I didn't fall in the water once. I hope to go back to the Outer Banks again this summer and go on a crabbing and fishing trip. (Sutton, age 11)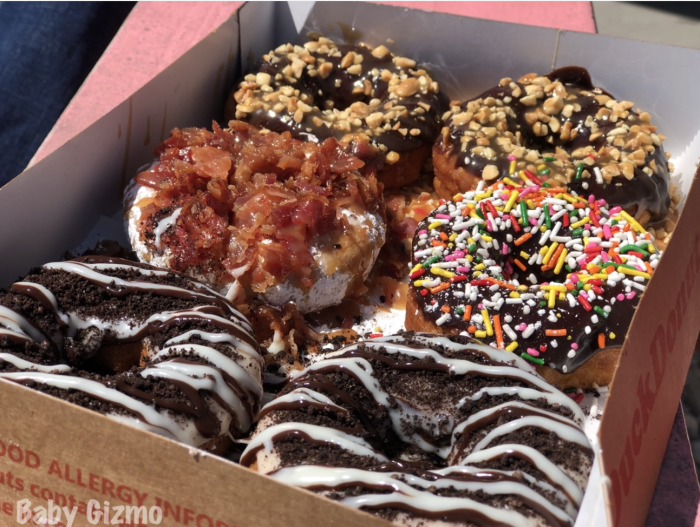 I went to the Outer Banks for the first time with my family this year. We did all kinds of fun things like hang gliding, kayaking, going to the beach, eating donuts and visiting lighthouses. My favorite part of the trip was hang gliding over the sand dunes in Jockey's Ridge State Park in Nags Head. After I strapped into the kite and glided through the air over the sand dunes, I really felt like I was flying. I highly recommend hang gliding for anyone planning a trip to the OBX. On my next trip to The Outer Banks, I can't wait to try the surfing lessons or the parasailing because I've always wanted to surf and who wouldn't want to parasail, am I right?! Oh, and if you are in The Outer Banks, you must get donuts from Duck Donuts! They are the best! (Savannah, age 16)