The first time I vacationed in the Outer Banks, I was around six years old. After a few summers of hopping around the overcrowded and overpriced beaches of Maryland and Delaware, my parents were ready for a change. At this time, it was the early 2000s and the Outer Banks offered newer, larger, and more affordable beach houses for growing families like ours.
I wish I could say it was love at first sight, but let's be honest – I was six, so my memories at this point in my life are limited. What I will say is that my parents knew right away that these pristine barrier islands off the coast of North Carolina were the perfect vacation destination for our family. From that point on, we never looked back. Going forward, our annual beach trips would take place in Duck or Corolla, depending on whether my parents wanted to opt for the 4WD beaches that year.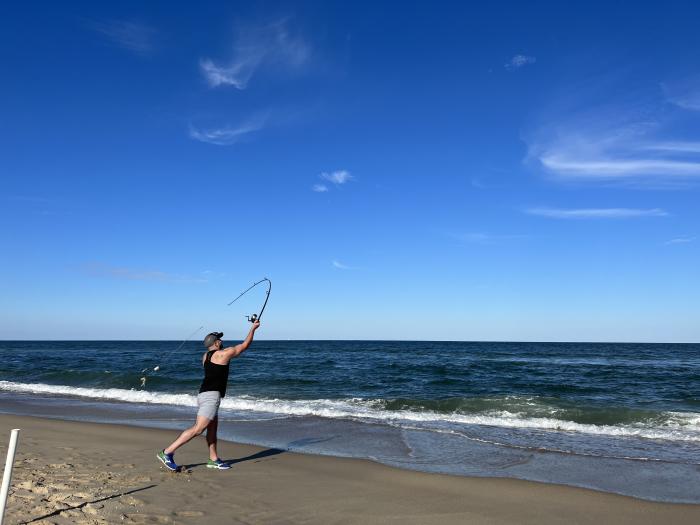 For as long as I can remember, the Outer Banks have held a special place in my heart. Over the last twenty years, a lot has changed. More like-minded travelers found their way to the islands, causing new businesses to spring up and the area to flourish. Virginia families like mine began to swap their musty Rehoboth condos for oceanfront rental homes in Nags Head, Duck, or Kitty Hawk. As I grew older and reached the age where my parents felt comfortable letting me take trips with my friends' families, I began to visit the Outer Banks multiple times each year.
My days were spent riding my bike through town, taking inflatable rafts out on the Sound, boogie-boarding in the ocean, waking up early to wait in line for the famous Duck Donuts, and capping off my nights with a home-cooked meal or a quick trip down the road to Pizzazz Pizza. Life was simple in the Outer Banks, and it was beautiful. No matter what was going on at home, we left it behind once we crossed the Virginia Dare Memorial Bridge. As the years passed and life grew increasingly complex, the Outer Banks became a safe haven where I could escape into a temporary bliss.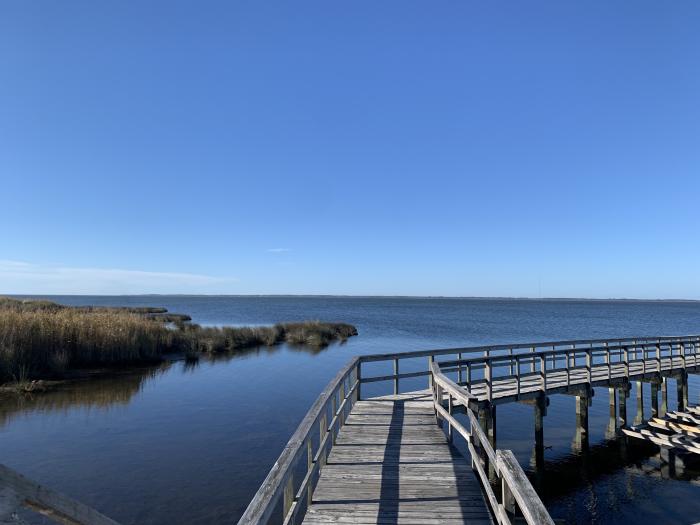 So much changed over the years, but the Outer Banks has remained a constant in my life. It was there for me through silly high school drama, the heartbreaking loss of loved ones, big moves to new cities, my parents' divorce, my first real job, and every other major change I've experienced up to this point. I vacationed here first with my parents and grandmother, then with my younger siblings, then with our family dog, and now with my boyfriend.
No matter how much has changed over the years both in my life and in the Outer Banks, one thing has remained the same: the way I feel when I arrive and breathe in the salty ocean air once again. When I ride my bike through the town of Duck, I'm reminded of all the fond memories this glorious place has given me throughout my life and it's like I'm a kid again. When I lay on the beach and listen to the sound of the waves crashing on the shore, I feel whole. I feel at peace. And the world stands still.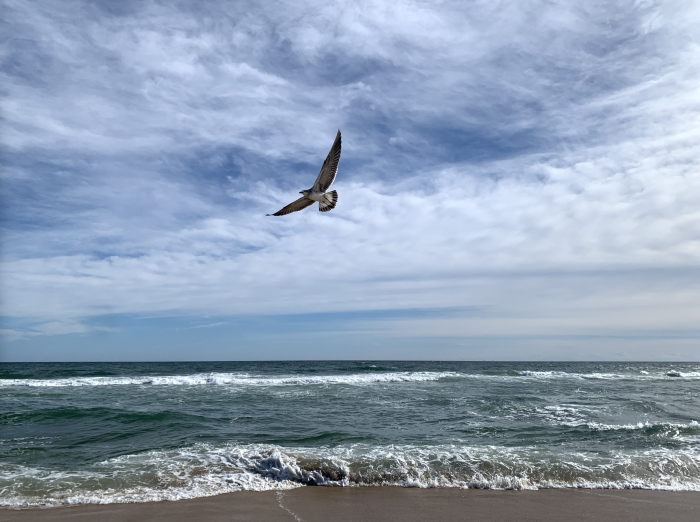 I felt just as strongly about the Outer Banks at seven as I do now at twenty-seven. This will always be my happy place, a place where everyone around me feels just as lucky to be here as I do. The Outer Banks has witnessed my darkest times, my brightest times, and everything in between. It's watched me go from an excitable child to a depressed teen to a confused college kid to a confident adult, and it's been there for me every step of the way.
Today, I live in Charlotte, six hours from where I grew up in northern Virginia. I don't see my family often, but I'll never miss a family trip to the Outer Banks. Recently, my father bought a house in Duck – the peaceful town that always brought us joy. He's different when he's there; happier, calmer, and more at peace. There's just something about the Outer Banks that makes everything feel better and brighter. It's a gift that I don't take for granted and one that I'll never give up. No matter where life takes me, I'll always return to the Outer Banks. The place where my family is reminded of what really matters and what's worth holding onto. My home away from home. My safe haven.