Mountains or beach? That's the age-old travel question. If push came to shove it would be close, but I'd have to give my vote to the beach. However, I like my beaches with a bit of an authentic, untamed side to them. Hold the fruity drinks with tiny umbrellas planted in the glass.
So, when this winter-weary traveler packed up her small RV and pointed it south from the ice and snow of Canada, the Outer Banks of North Carolina ticked all the boxes: a quick drive to get from the border to sunshine (especially in the shoulder seasons) which meant fewer hours behind the wheel and lower fuel costs; long stretches of pristine beach; and multiple campgrounds that range from natural settings with no hookups, to sites decked out with all the amenities.
Why the Outer Banks make a perfect RV destination
We travel from eastern Ontario and it's a relatively easy run to get to the upper point of the Outer Banks (also known as OBX). Once we get onto the main route—Highway 12 that runs north to south the length of the islands—our experience behind the wheel becomes, well, relaxed is the only word. Highway 12 is a well-maintained, two-lane blacktop with the Atlantic Ocean and dunes on east side and the waters of Pamlico Sound on the west. There are few, if any, transport trucks or high-speed traffic.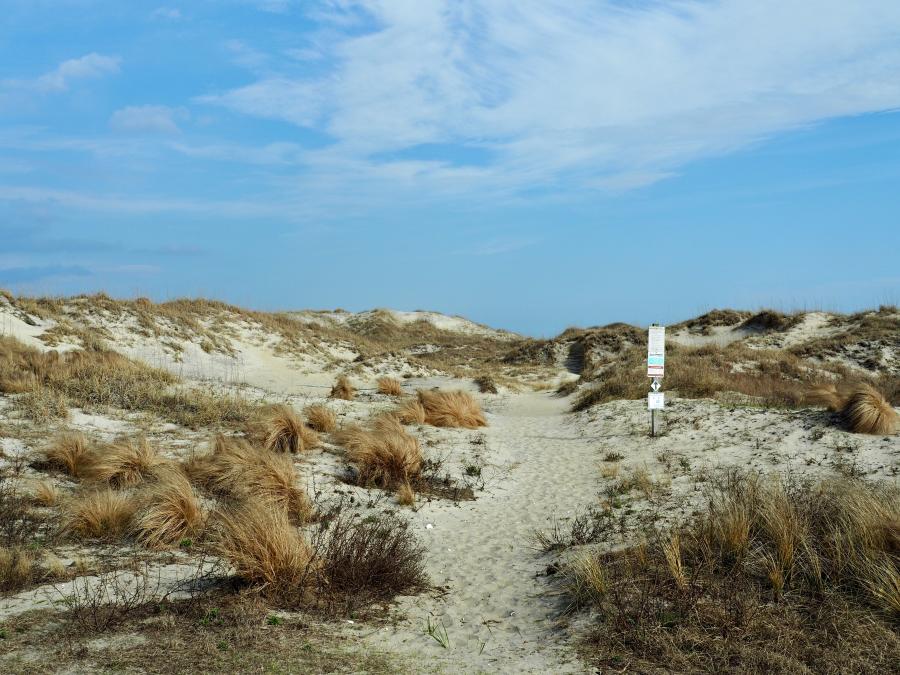 Campsites galore!
First thing we always remember about OBX campsites is that shaded sites are in short supply. The natural vegetation in this area is limited to shrubs and stunted wind-swept growth, so we always park in our site to keep the sun off the fridge side and to catch the refreshing offshore breezes.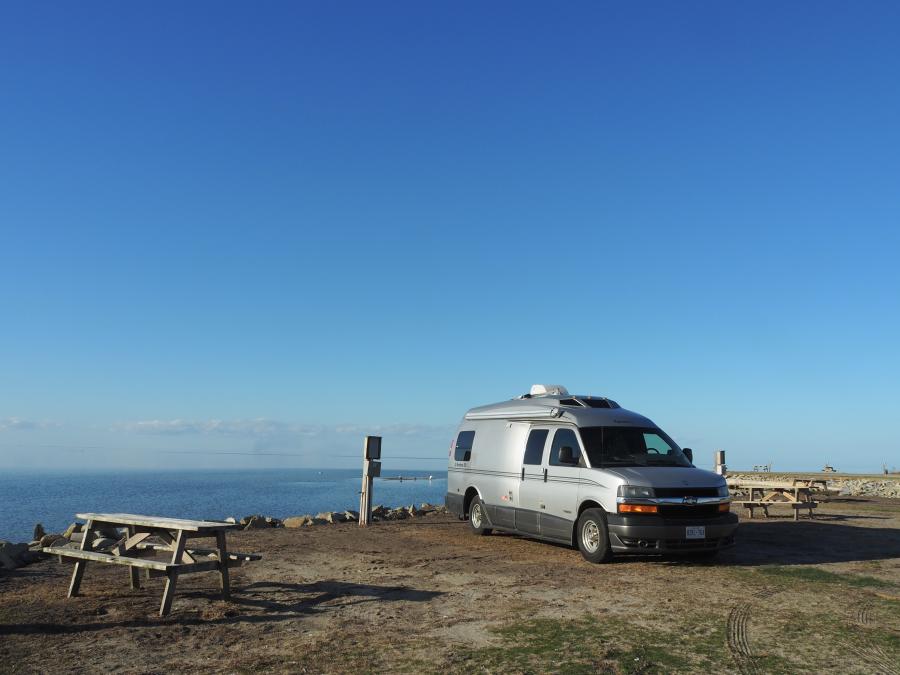 A large part of the Outer Banks is protected land that is part of the Cape Hatteras National Seashore. The fragile dunes are environmentally sensitive. The federal parkland has several campgrounds with beautiful oceanside settings but with very limited hookups. We've camped at two of the three: Oregon Inlet and Frisco and they are always at the top of our list. A little planning when it comes to water and power use in our Class B van, and we've had no issues managing multiple day stays.
There is no shortage of campgrounds with a wider range of amenities. We loved the private Frisco Woods Campground located soundside with amazing sunset views. There are some sites with shade, full hookups, fast Wi-Fi, and a pool for the warmer weather. Those campers looking for a full range of amenities, from full hookups and laundry, to pool and hot tub, to kid's playground, will find a spot at the Cape Hatteras KOA at Rodanthe. Dump stations, fresh water, and propane are available all along the Outer Banks.  
Have RV, will explore
This is certainly the credo that guides our RVing adventures. Flexibility, freedom, and having the comforts of home at hand make enjoying the destination so much easier.
All along the stretch of sand and ocean we found pull-outs (that can easily accommodate an RV) with boardwalks or trails to those famous beaches. We found no shortage of fabulous places to pull over to take a break for a beach walk, some shelling, or to toss a kite skyward. And, of course, as every RVer knows, these pull-over spots are great place for a quick nap or to catch up on some reading.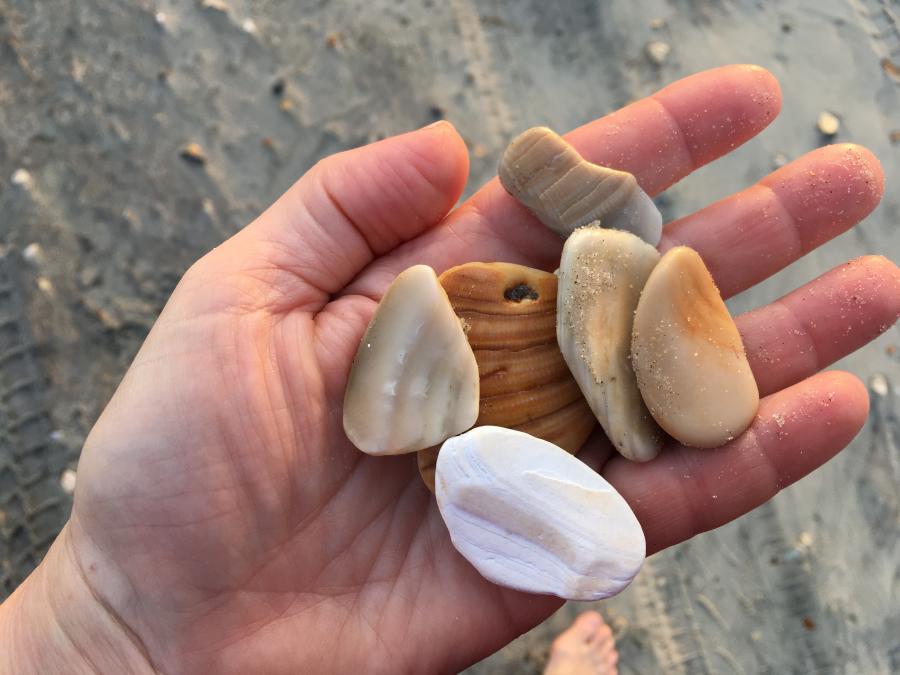 Camping oceanside, we were able to start and end each day with a long walk on the beach. That alone would have made for a great vacation, but it didn't take long to discover that the Outer Banks has so much more to offer.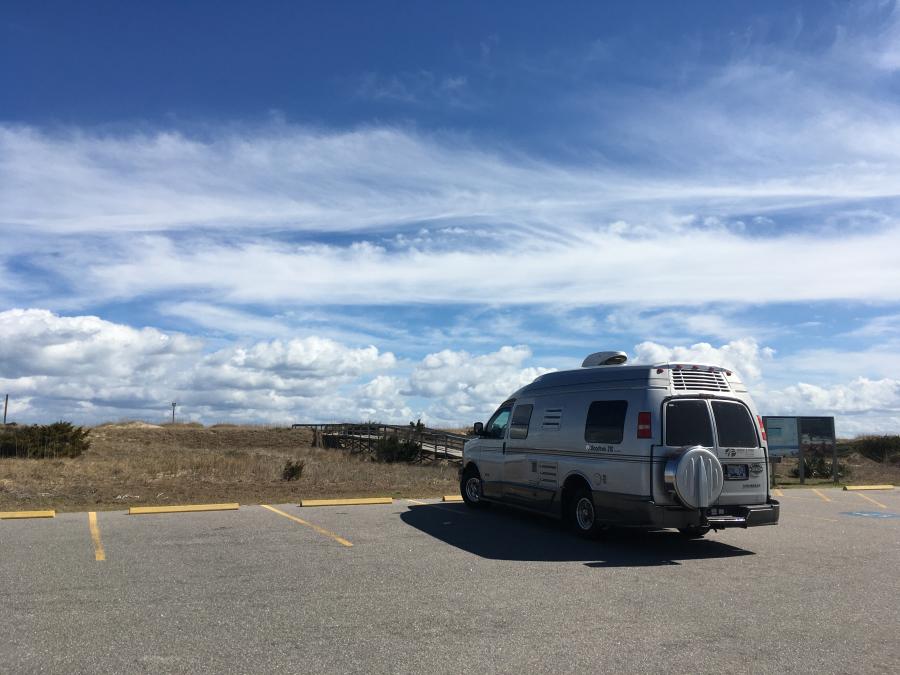 The North Carolina Aquarium on Roanoke Island is home to enormous tanks and touch tanks filled with rays, sharks, and fish, showing the watery side of the Outer Banks environment. There are displays on the diversity of the wetlands, and a sea turtle hospital where cold-stunned turtles are nursed back to health before being released back to the ocean. In the cold-water time of year, volunteers patrol the beaches for turtles that need to be taken into care. In the hot weather months—May through October—they keep an eye open for the Loggerheads, Greens, and Kemp's Ridley turtles who come ashore to nest.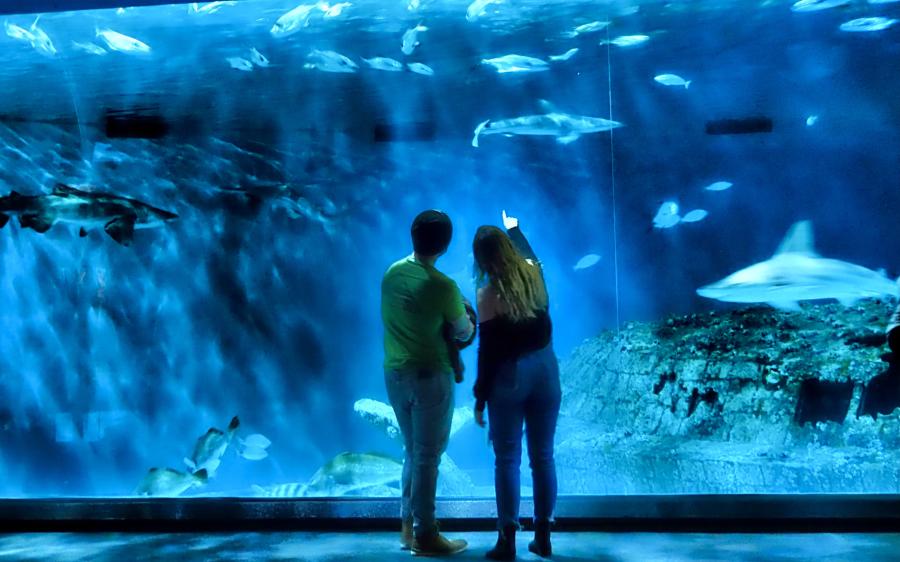 And could there be a more iconic Outer Banks background for an RV shot than at one of the two towering lighthouses—Cape Hatteras Lighthouse and Bodie Island Lighthouse? I think not. The large parking areas can easily accommodate Class B, C, and A RVs. Over the centuries, thousands of ships have been wrecked on the infamous underwater sand bars known as the Diamond Shoals. It was this miserable statistic that eventually led to the building of lighthouses to warn sailors of the underwater dangers. Fast-forward to the days where we travel by RV (and not by Spanish galleon) and those stunning lighthouses are celebrated as the iconic symbols of the Outer Banks.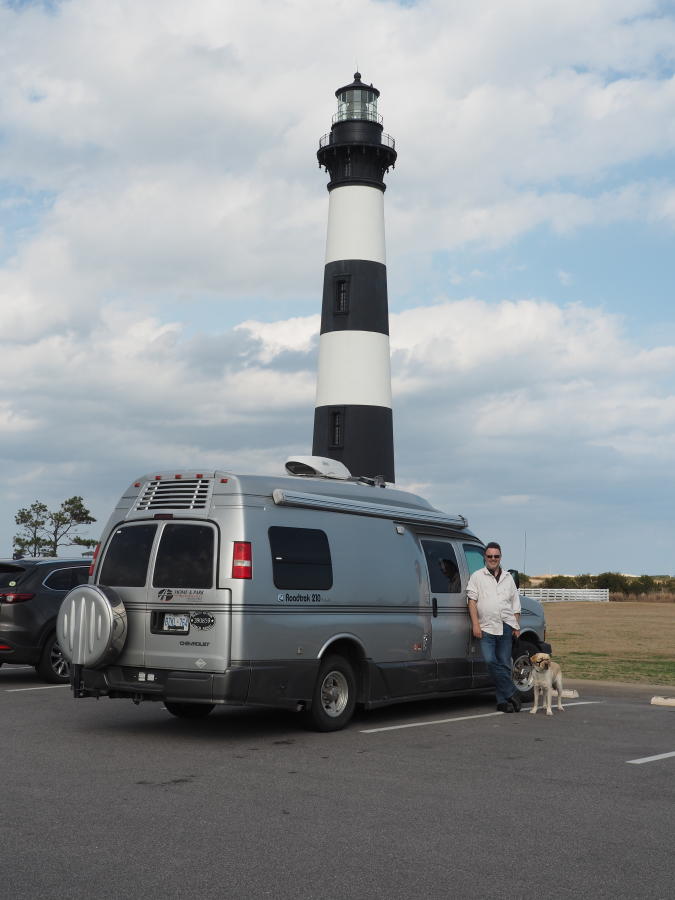 It's more than the shifting sand that mesmerized me—it's also the colorful history of the people. In season, The Lost Colony is a play telling the story of the first permanent settlers from Plymouth, England who arrived four centuries ago, claiming the title of Birthplace of English America. Three years after they landed on Roanoke Island, all 117 settlers mysteriously disappeared—but not before another "first" was established. Virginia Dare was the first English child born in the New World, however she vanished along with all the other men, women and children of Fort Raleigh. Historians and archaeologists still debate the mystery.
By June 1585, an English colony—America's first—found its roots in the Outer Banks. It plays out at Roanoke Island Festival Park where interpreters wearing 16th-century garb chat about what it took to stay alive, how the inlets and coves were an attractive hideout for pirates and privateers, the rise of commercial fishing, and the importance of dozens of lifesaving stations built along the perilous coastline. The park opens for the 2022 season on March 15.
The joy of coastal cuisine
It would be impossible for me to write about the Outer Banks without encouraging every single RV visitor to dive deep into the fresh seafood available. Of course, traveling with your kitchen onboard opens a world of culinary possibilities. We stocked up with fresh seafood at O'Neal's Sea Harvest, a local favorite at Wanchese, googled a few cooking tips and then, well, feasted.
On those rare occasions when we do eat out, we found no shortage of winning restaurants. A hit was the local hangout, Sam & Omie's, for the Carolina-favorite Shrimp Burger with a dozen lightly breaded and fried shrimp, piled on a bun, and topped with melted cheddar cheese, coleslaw, and tartar sauce.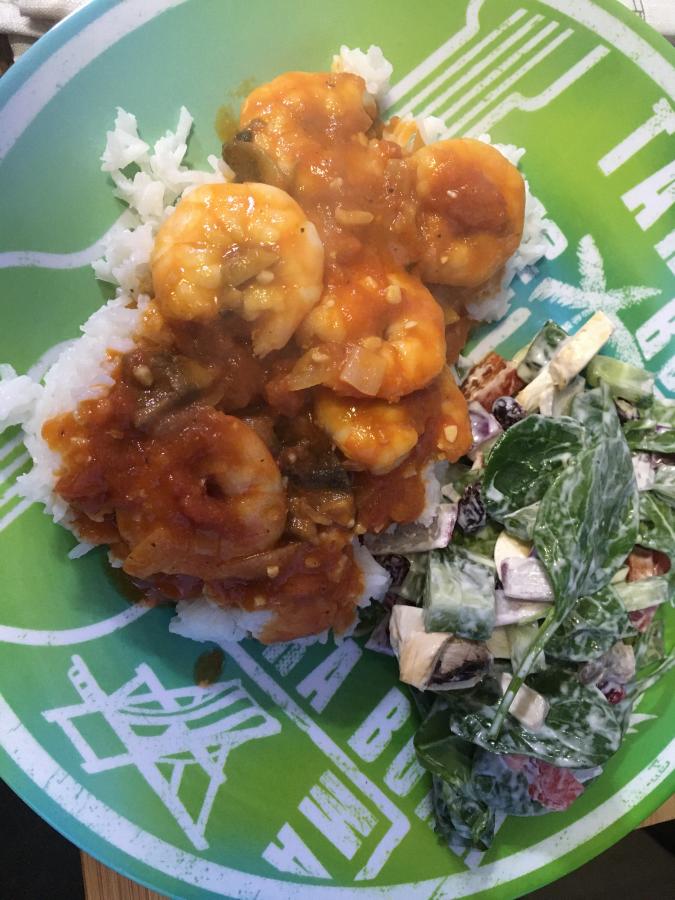 Talk about a destination that is tailormade for RV travel. Convenient, accessible, so much to do. Outer Banks, you're an easy sell to this camper.