In July of 1587, 117 English men, women and children came ashore on Roanoke Island with the commission from Queen Elizabeth I to establish a permanent English settlement in the New World. In 1590, when English ships returned, they found the island deserted with no sign of the colonists except the single word "CROATOAN" carved into the surface of an abandoned structure and the letters "CRO" carved into a nearby tree. After nearly 450 years, the mystery of what happened to the colonists still remains unsolved.
The Lost Colony, Paul Green's Symphonic Outdoor Drama is performed on the site where these actual events occurred. Under the direction of Ira David Wood, III, over 100 actors, technicians, designers and volunteers gather each spring to begin rehearsals to bring The Lost Colony to life for another summer season. The production is enormous. The stage itself is over three times larger than most Broadway stages in New York City. You will be seated in the center of the stage area with action happening on three sides of you.
Come see epic battles and Indian dances. Experience the sorrow and heartbreak of tragedy and loss. Witness the pageantry of the Queen and her court and celebrate the birth of Virginia Dare, the first English child born in America. There is music, laughter, romance and dance.

The Lost Colony is the "grandfather" of all outdoor dramas and is produced by the Roanoke Island Historical Association (RIHA), a non-profit whose mission is to celebrate the history of the first English colonies on Roanoke Island, North Carolina, and to honor the founders of The Lost Colony through drama, education and literature.
The 2019 Season begins Friday, May 31 and runs through August 23. Shows are performed nightly, Monday - Saturday, at 7:45 PM at the Waterside Theatre on Roanoke Island. Add on great extras such as a Backstage Tour or Royal Tea; our summer children's show is Wanda's Monster. Wanda's Monster begins June 25 and plays Tuesdays at 10:30 AM and Wednesdays at 2:00 PM through August 21 in our air-conditioned SoundStage Theatre at The Lost Colony. Visit our website for tickets and more information!
What's Nearby
Events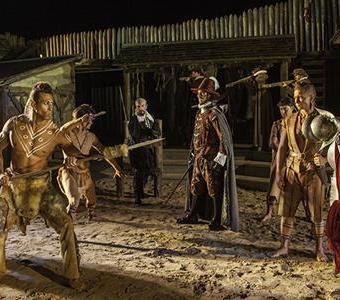 Nestled along the shores of America's most historic and mysterious island, over… more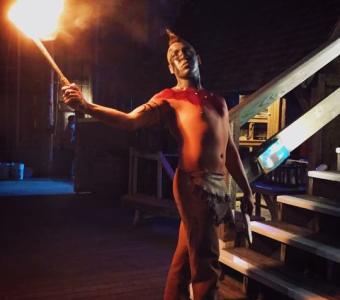 Take a Backstage Tour for a behind-the-scenes look at how The Lost… more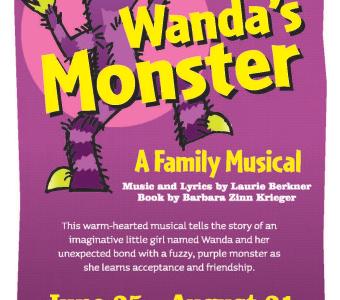 FEARED FIEND TO GENTLE FRIEND This warm-hearted… more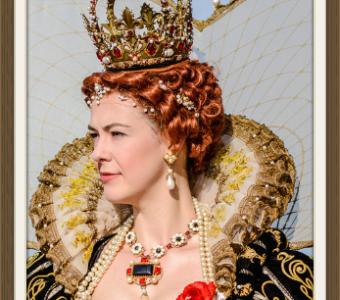 A Special Invite to the Queen's Court Join us Thursday evenings at 6:15… more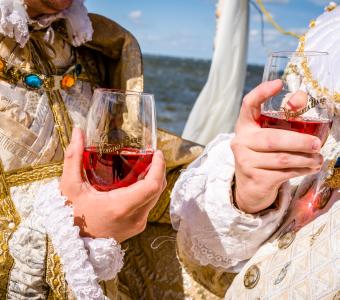 Wine! Food! Beer! Music! Back for it's third year, old world and new world… more