Rental homes can be a great way to bring multiple or extended families together for shared experiences while also giving people their own bedrooms and spaces for privacy and downtime. Look to rental homes and condos for weekly or partial week rentals with most check-ins on Friday, Saturday and Sundays. Some rentals allow for weekday check-ins, ask your rental provider for options. You can make it easy on the whole family by renting additional items like towels, linens and beach chairs. You'll need to show ID and most rentals require you to be at least 25 years old. We are here to help answer your questions on how to rent the perfect vacation home on the Outer Banks! Always feel free to call your property management company or the Outer Banks Visitors Bureau.
1. Finding Your Rental Home Through a Professional Management Company
Below you will see the benefits of working with a professional management company when selecting a beach home on the OBX.
The Outer Banks has several professional management companies that can help match your interests and needs with the best-suited OBX rental property. When you're booking a vacation through a property management company. Management companies are hired by homeowners with a dedicated staff of rental managers, housekeepers and maintenance personnel that will be there for you 24/7. Their phone lines are open to help with all your questions and planning needs months leading up to your trip, during, and throughout the checkout process. Find a list of our Large, Medium, Small and Individually Owned Vacation Rental Companies here. Some rental homes can now also be booked through platforms such as Airbnb, VRBO, and Home Away.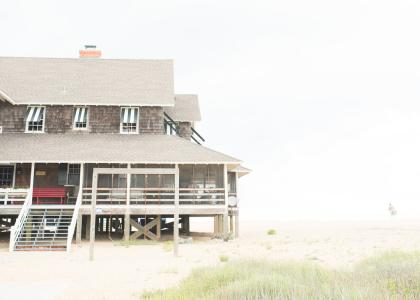 2. How to Shop for Your Rental Home
We've got the best ways to navigate amenities and options to find your perfect beach cottage.
You may ask, where do you start and how do you begin the selection process for a vacation rental home? Well, online is the perfect place to begin. Here is where you're going to find the entire inventory of homes that are available for rent. You will be able to select the amenities, location, number of rooms, and see an availability calendar. Is it important that your home has a pool or a hot tub? Do you want the beds to be made or will you bring your own linens and towels? Are you going to bring a pet?
It is important to note that our islands are divided into the Northern Beaches, Roanoke Island & Dare Mainland, and Hatteras Island. So foremost, you'll need an understanding of where you wish to visit. Our website provides a list of vacation rental home management sites where you can start to make your first selections. For specific questions regarding their listings, you can pick up the phone and give one of the experienced guest service team members a call.
3. Oceanfront, Oceanview, Soundside Terminology Explained
Let's first address the different categories of proximity to the ocean and sound waters you'll have when selecting your beach cottage.
What is the difference between an oceanfront, oceanview, oceanside, soundside, soundfront home? Generally, vacation rental homes are grouped into three main categories. The whole island is only about a mile wide in some locations so no matter where you go, the scenery is stunning and you are close to water.
You will have your oceanfront house that is right on the beach. You can look out your back window and see the ocean.
Next, you have your semi-oceanfront, oceanview, oceanside homes which are most of the remaining houses on the east side of Route 158. They are sometimes slightly lower in price while still having easy access to the beach.
Your third group is soundside or soundfront homes which are going to be across Highway 158 on the west side. These include front row seats for breathtaking sunsets. To access the beach, we encourage you to drive and park at the closest beach access or be sure to cross the highway at a marked crosswalk.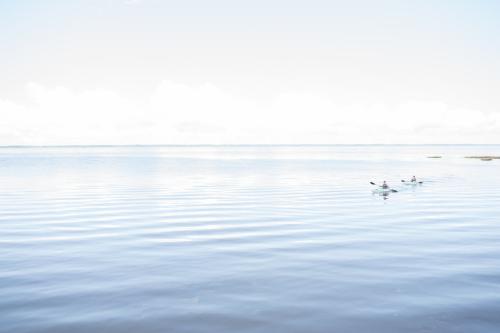 4. When To Book
Here are the ins and outs of the booking season for beach cottages and when you should make your reservation.
How far in advance do you need to book your vacation accommodation? A lot depends on the location of the home, the amenities, the size of the property, and what time of year you'd like to visit. For bigger homes, especially those oceanfront, you need to book within a year to nine months from the arrival date (particularly in the summer season which is June, July, August, and September). If you're looking to visit earlier in April through May you can wait a little longer to book, but again, much depends on the location of the property. The Outer Banks span over 100 miles from Duck all the way south to Hatteras Village so you are guaranteed to find the perfect spot for your needs. That being said, if you find the right accommodation there's no need to wait, book it before it's taken.
5. Payment Plans & Deposits
We provide an overview of the typical payment options and schedule once you decide on a beach cottage you like.
You've found your ideal vacation rental home now it's time to communicate with your rental company to make a tentative reservation either online or over the phone with a reservationist about securing that property. This normally means you sign a lease and pay twenty-five or fifty percent of the fees within five days. Many companies offer a payment plan that allows you to pay as you save towards your summer vacation. On some occasions, the balance is due 30 days before arrival. Rental companies will help set reminder payment plans and will also help plan a smooth arrival so you are ready to enjoy your stay as soon as you cross over the bridge.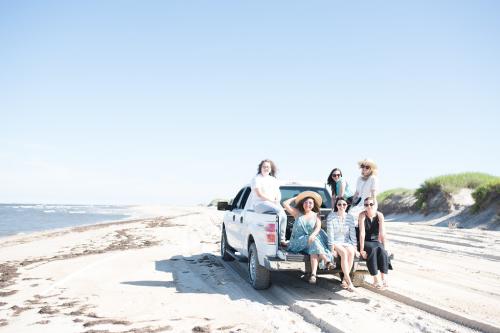 6. Pet-Friendly Options
There is a large selection of pet-friendly beach cottages that welcome animals as an extension of the family.
Most rental companies have a great selection of pet-friendly options. They understand most people want to take their four-legged friends on vacation with them. Not only is it heartbreaking to leave them behind, but it can also cost a fortune. Browse pet-friendly criteria and you'll be surprised at how many pet-friendly options there are on the Outer Banks.
7. Off-Season Appeal
Year over year, the appeal of the shoulder season months and "off-season" vibe of the OBX receives more traction.
People who now choose to spend their holidays with us from October through December as well as those early spring months April and May. During these seasons, we host many great festivals, our wonderful restaurants remain open without any waits, you will have easy access to beach walks and sound front shopping. Whether you want to get together with friends or family or enjoy a slow, quiet pace, the shoulder seasons are a great time to book a rental home sometimes with discounted rates. 
8. First-Time Comments
Here are some of the reasons that keep folks coming back year after year for their OBX vacation.
Many first-time visitors comment on how much they enjoyed having their family all together, cooking meals, enjoying the beach, getting to play with all the children, cousins getting to know each other, and most of all…the grandparents getting to see everybody together.