Now, after years of planning and twenty-four months of construction, Jennette's has reemerge in 2011 as a one-of-a-kind educational ocean pier. The Aquarium-operated complex will feature educational classrooms and programs, alternative energy demonstrations, live animal exhibits, meeting facilities, a snack bar and tackle shop, and a host of other displays and features for good family fun with great fishing too! Rent the Aquarium - Encounter panoramic views of the Atlantic Ocean while celebrating your special event in style at Jennette's Pier. This seaside setting is a natural selection for weddings, rehearsal dinners, bridal luncheons, dinner parties, corporate retreats and much more! Dine and dance over the sea and leave your guests with waves of endless and unforgettable memories.
---
Entry tickets will be sold outside rather than in the lobby, and the pier hours are 7 a.m. to 9 p.m.

Entry will be through the outside gate, while the glass doors from the lobby are exit only. That means the restrooms inside are currently limited to pier customers only.

Interactive exhibits are closed, along with the pier shop, public bathhouse at the parking lot, the Surfside Classroom and Oceanview Hall and second-floor terrace.

Portable toilets have been placed outside the bathhouse for now, and the showers are operating for beachgoers to utilize.

Hand sanitizer stations have been installed, along with protective barriers at the ticket sales and information desk. And there will be increased frequency of cleaning high touch public areas and restrooms.

Out on the pier, which from end-to-end totals over 2,000 linear feet, individual spaces will be marked for fishing to maintain social distancing.

Visitors are encouraged to follow the "Three Ws" as outlined by the N.C. Dept. of Health and Human Services – WEAR a cloth face covering; WAIT in line at least six feet away from others, and WASH hands frequently or use hand sanitizer. If you are experiencing symptoms of illness, we ask that you postpone your visit.

The popular daily instructional programs are suspended, while on-site summer camp programs have already been cancelled for 2020.
What's Nearby
Beach/Sound Access
Bath House:

Handicap Parking:

Paved Parking:

Shower:

Wood Walkway to Beach:
General
Work w/Motorcoach Groups in Senior/Student Markets:
Events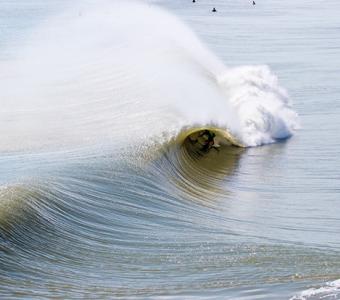 Wave Riding Vehicles stands for surfing and has… more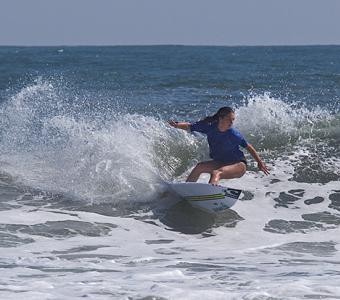 The largest amateur surfing organization in the world hosts the season's "grand… more
Facility Info
Exhibits Space

Description

5, 200 gallon Life Under the Pier Aquarium; 3, 000 gallon Life on the Ledge Aquarium (coming soon); 1, 000 gallon Tropical Travelers Aquarium; Life in a Drop of Water Touch Screen interactive exhibit; Research exhibit (collaborated with UNC Coastal Studies Institute)

Exhibits

5

Largest Room

1

Reception Capacity

175

Banquet Capacity

200

Number of Rooms

2

Classroom Capacity

35
Oceanview Hall
Total Sq. Ft.:

3500

Width:

50

Length:

70

Height:

22

Theater Capacity:

200

Classroom Capacity:

200

Banquet Capacity:

175

Reception Capacity:

175
Classroom
Total Sq. Ft.:

924

Width:

28

Length:

33

Classroom Capacity:

35
Oceanview Hall
Total Sq. Ft.:

3500

Width:

50

Length:

70

Height:

22

Theater Capacity:

200

Classroom Capacity:

200

Banquet Capacity:

175

Reception Capacity:

175