As I stand rugged up in a coat, scarves and hat and still shivering in the early hours of a winter morning, I wonder how they could even consider this warm. They being the beautiful white tundra swans floating on the surface of the pocosin.
They are prevalent in the Outer Banks at this time of year for its winter warmth in comparison to the summer home in the Canadian Arctic. We heard about them only the evening before on our historical walking tour of Manteo. During the winter, thousands of these white angels completely cover nearby Pongo Lake, a spectacle high on any bird watchers list, and said to have been captured in photos from space.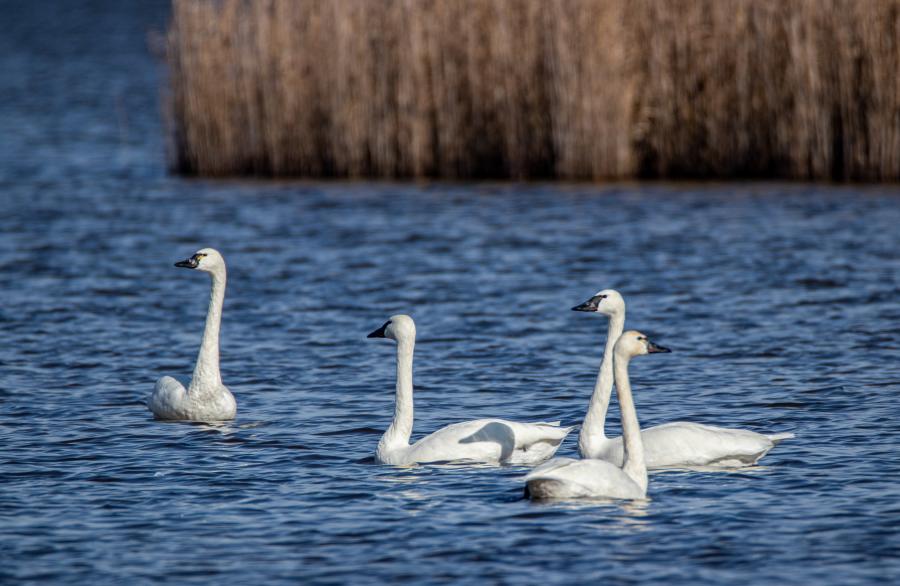 Tundra swans
And now here we are, enjoying the beauty of the tangerine sun casting a soft glow over the swans as they glide over the wetlands while little yellowlegs walk amongst the grasses. We're normally chasing active adventures over North Carolina, but today we're trying a more sedate adventure for the first time: birdwatching in the Outer Banks.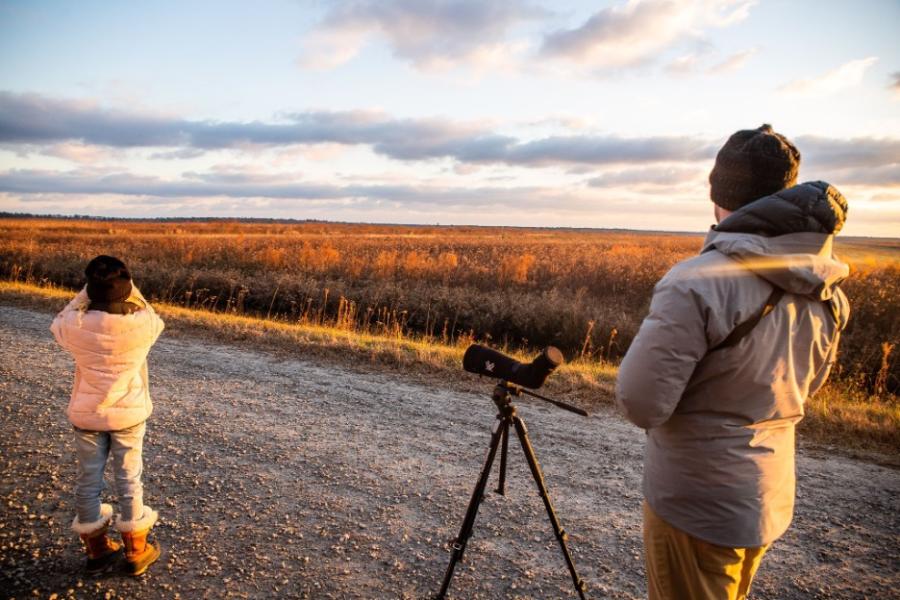 Our guide, Jonathan Cooley, an avid bird watcher, environmental scientist, and eco-tourism guide, has seen around 300 of the 427 species of birds that frequent this area.
He started his bird watching tour company, Native Birding Tours in 2019, after a nudge from a friend to seize the opportunity. The Outer Banks is one of the best places for bird watching on the eastern seaboard. Due to its geography and position in the eastern migratory flyway, it's a popular place for many species of birds to inhabit.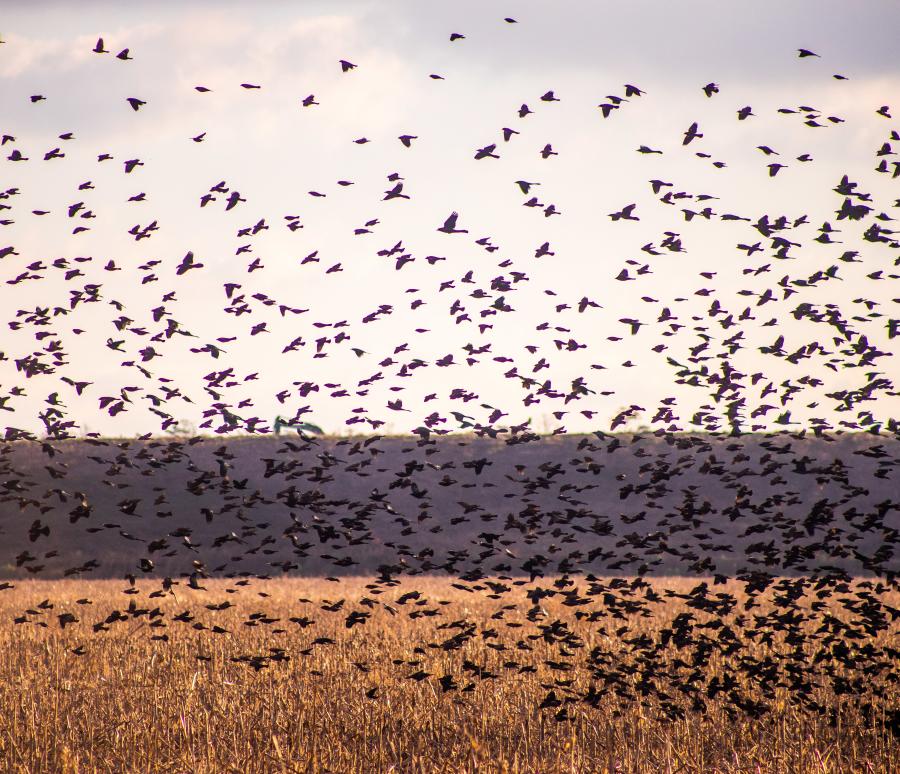 It was weirdly perfect timing to start a bird watching business because people flocked to it as a way to escape the stresses and suffocation of a global pandemic.
As we were soon to learn, bird watching has a way of calming your spirit and making you forget an outside world even exists. We had a last-minute location change from the Pea Island National Wildlife Refuge to the Alligator River National Refuge due to strong winds coming off the coast. As there are several bird watching hotspots in this region, you can easily adapt to the weather.
The Alligator River National Wildlife Refuge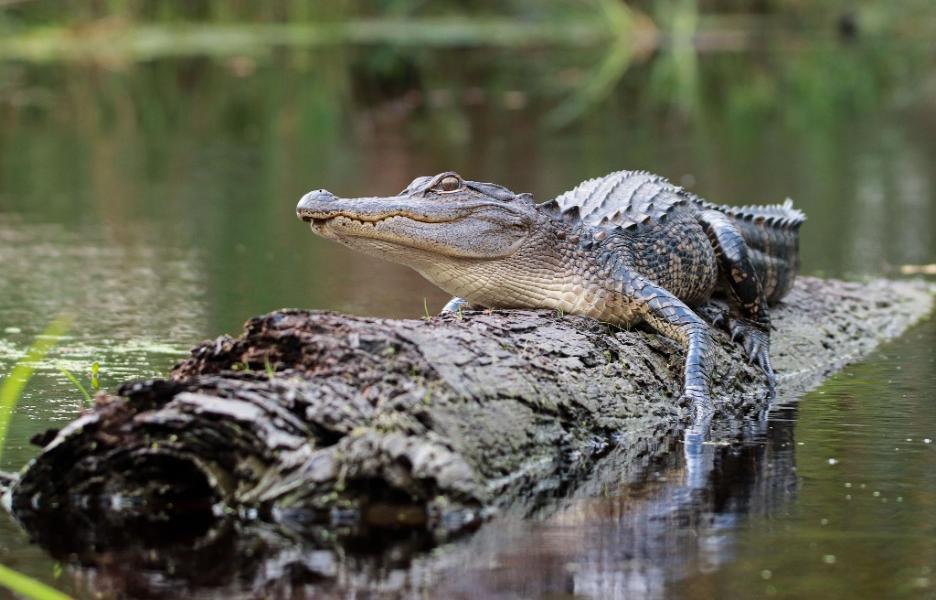 The Alligator River National Wildlife Refuge is a protected area that consists mostly of a pocosin wetland, marshes and agricultural fields. Pocosin is a form of wetland environment, and comes from a Native American term which roughly translates to "swamp-on-a-hill."
The refuge was established in 1984 with the mission to preserve and protect this unique habitat and all the wildlife species that called it home.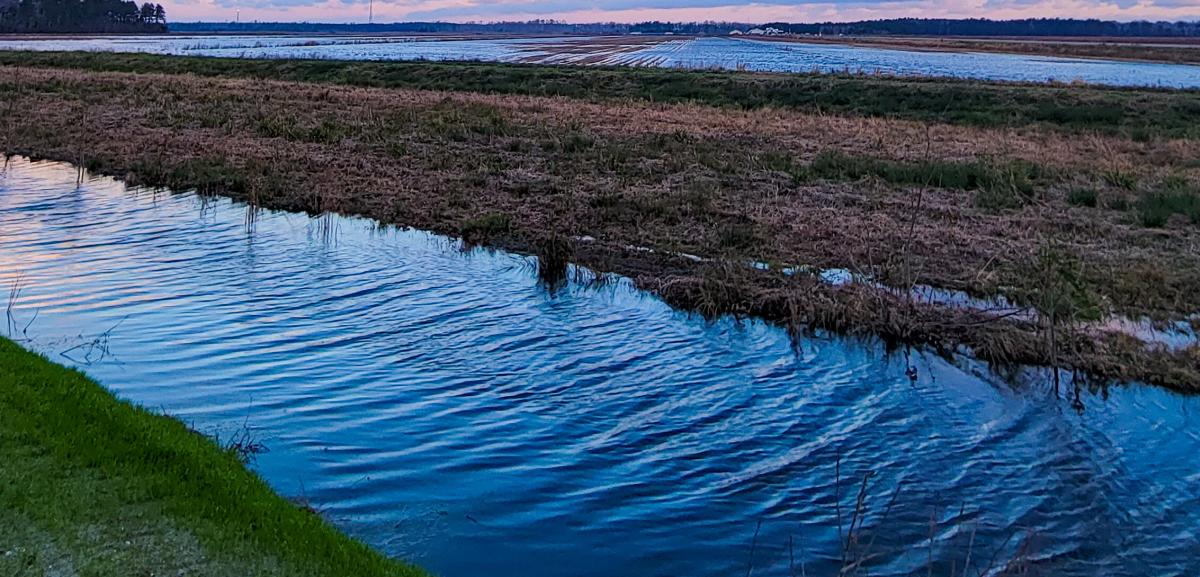 This area used to be home to Buffalo City, which at the turn of the 19th century was the largest community in Dare County thanks to the abundance of sought-after cedar, cypress, and juniper covering the land.
It was the boomtown for logging and moonshine production (producing 1500 gallons a day) until the 1950s when it all dried up and the town was abandoned. The only sign of its existence today is a bridge and trail leading into the forest.
The Elusive Rough Legged Hawk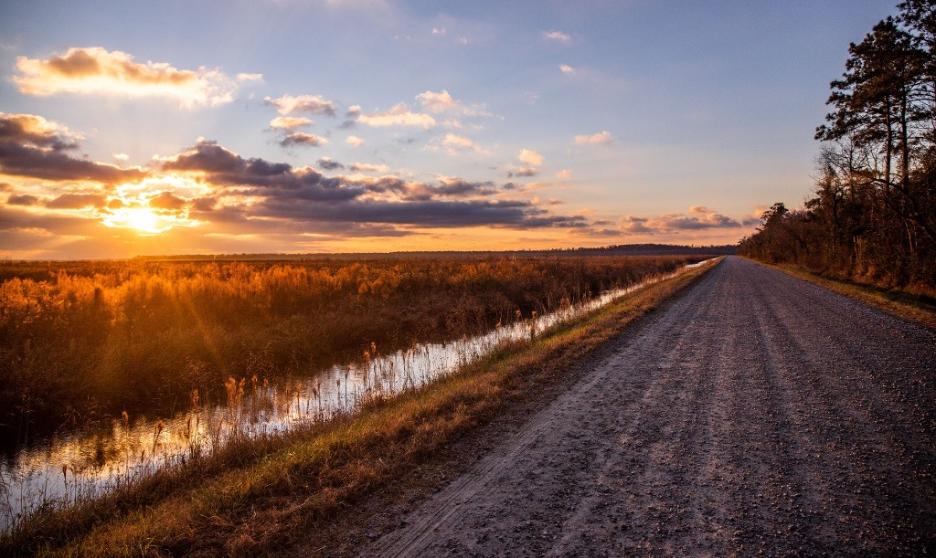 Sunrise at Alligator River National Refuge
After spending time with the sunrise and tundra swans, we jump in the car to move on, relieved to get a break from the biting early morning winter wind. Only days ago it was in the 70s.
A benefit of bird watching is that you can go in and out of your car to escape the weather. We press our binoculars to the window watching turkey vultures fly in holding patterns in search of carrion.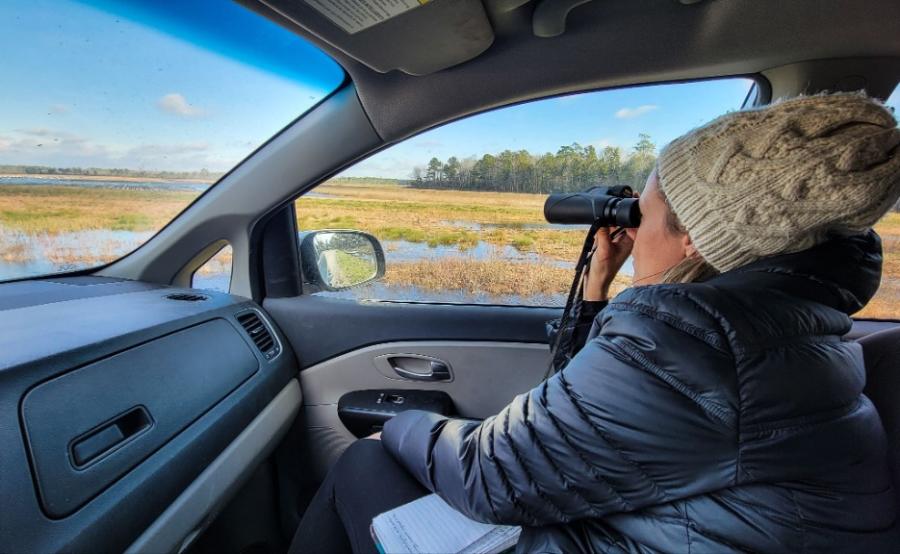 Jonathan in his lead car narrates to us via speakerphone about the world we're driving by. We're on the search for the rare rough legged hawk, a winter visitor from the far north. Similar in size to Red-tailed Hawks, their feathered legs give them the appearance of "rough" legs. While they vary in color from dark to light, all have a dark band across their chest.
Jonathan has the inside scoop that one has been recently spotted in the area. Bird lovers share recent sightings with each other through the ebird app or group text messages.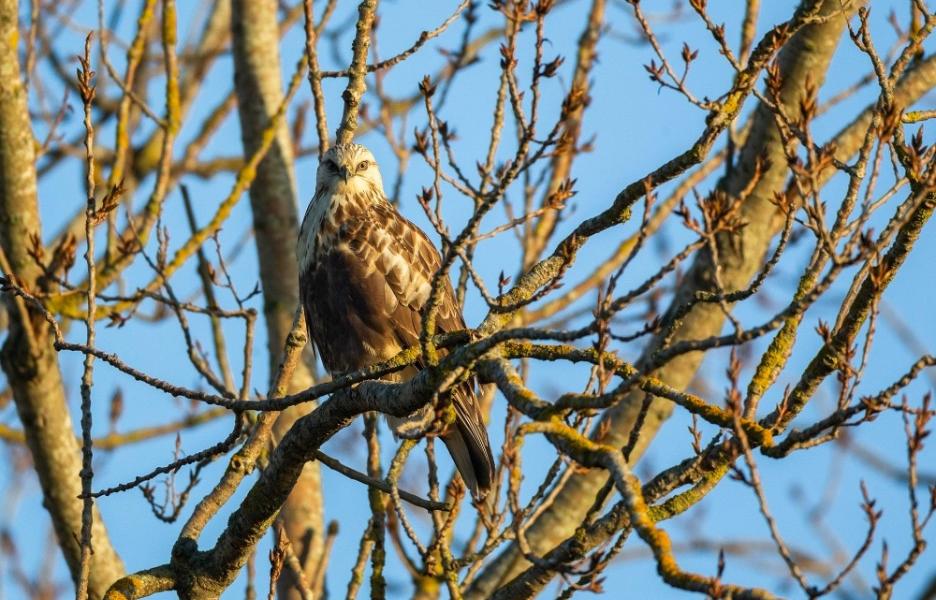 Rough-legged hawk. Image credit: DepositPhotos.com
Jonathan makes a point to stop and talk to any passing twitchers and exchange prize sightings and locations.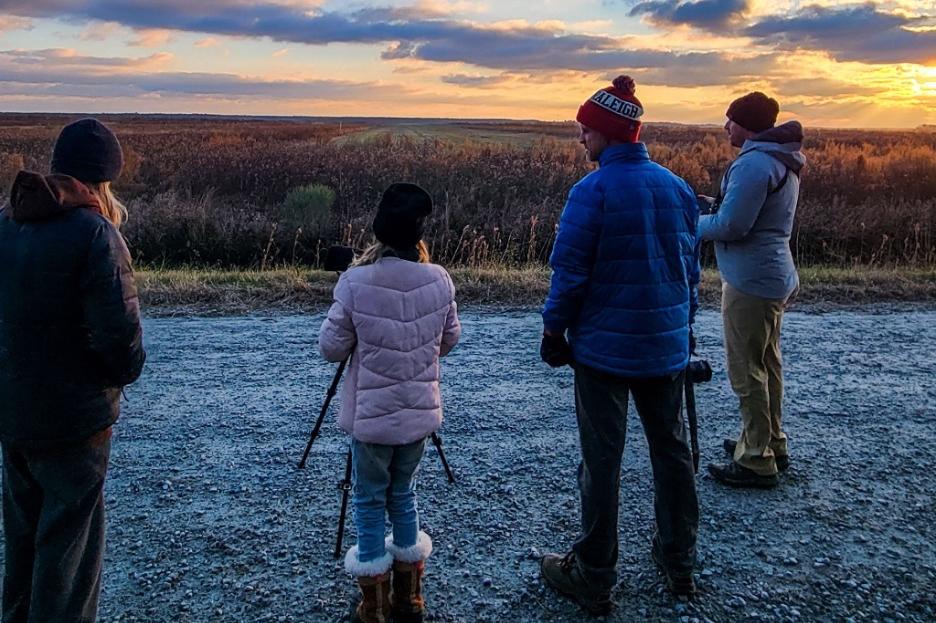 I was surprised by the birding enthusiasm that came from people who looked like anything from tattooed bikers to twenty-something surfers and lumberjacks. None, including Jonathan, were the stereotypical bird watcher I had imagined: the older, bespectacled gentleman dressed in a green waistcoat with pockets overbrimming and hiding in the bushes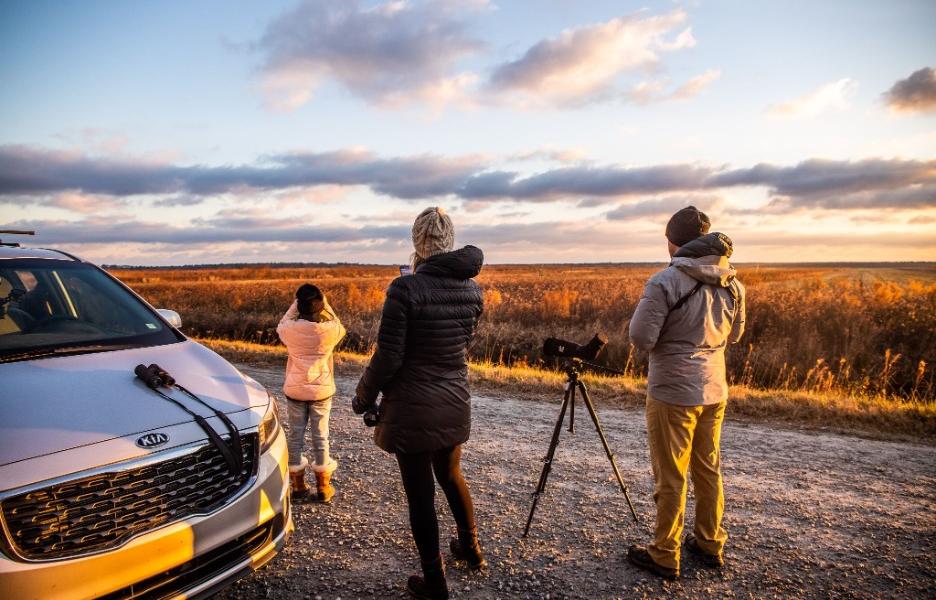 Bird watching is for anyone with a proclivity for connecting to the silence and beauty of nature. I wouldn't even say patience is a prerequisite skill; the birds will soon teach you how to access that. And, with a guide like Jonathan, prior knowledge is also not required.
I was more than happy to follow Jonathan to the promised birds, let patience set in, and absorb his insights about each new feathered creature from their habitats to the striped patterns on the underside of their wingspan. We drive from spot to spot through the area where the hawk has been spotted.
Along the way we spy several other birds of prey: a northern harrier, bald headed eagle, American kestrel, and turkey vultures (as ubiquitous as dolphins just off the shorelines in the Outer Bank beaches.) The binoculars and scopes provided by Jonathan give us an intricate look at the underside of a red tailed eagle and the patterns on his underwing.
We watch as the slightest movement of his muscles holds his place in the sky while a stronger flap generates an extra push when needed. We watch a flock of robins dance around each other in circles and listen as sparrows sing back to Jonathan's sparrow song app as he tries to entice them out of their grassy hiding spot. Their only rival is the cacophony of the jet black boat tailed grackles, known as the "Welcoming Committee of the Outer Banks."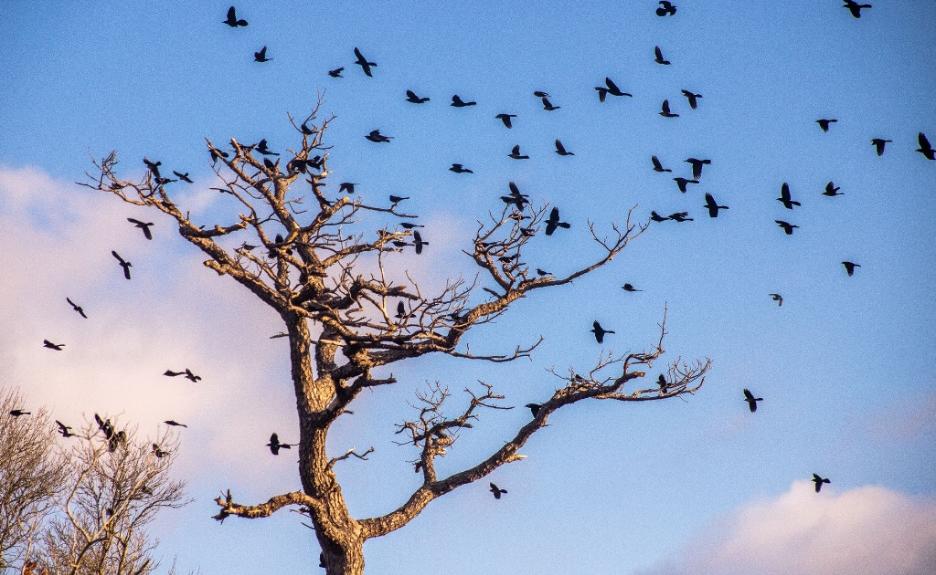 In one instance we even got to watch an attempted kill. A bald-headed eagle unsuccessfully chases a duck close to the tree line, proving no match for the duck's ability and speed.
Don't worry about scribbling down notes of each new bird species found. Jonathan records it on his phone and will later send a checklist to you. At last, after several birdwatching stops, we find the rough legged hawk flying over the open marsh just off Bear Rd. A twin soon appears out of nowhere to fly beside it.
Jonathan excitedly makes it very clear that this rare sighting of the rough legged hawk just got even rarer. "I've never seen two rough legged hawks at the same time, let alone flying together." He adds it to our checklist and his own.
Bears in the Outer Banks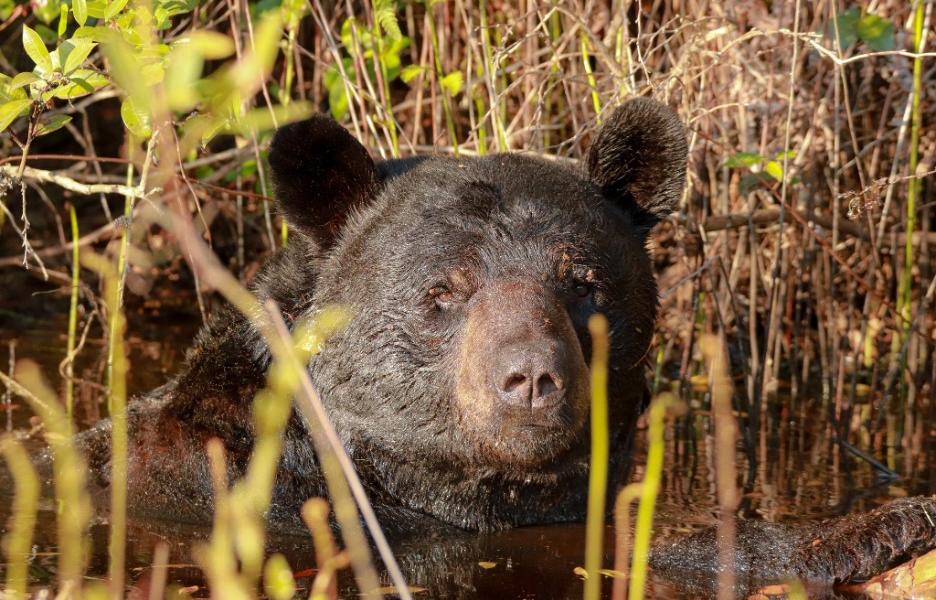 As I'm watching this rare event, I notice in the corner of my binoculars a sign warning us "not to approach or feed the bears." What? Bears in the Outer Banks? We're not talking about just a few rare sightings either.
The Alligator River National Refuge has the largest concentration of black bears on the eastern seaboard. Jonathan has seen as much as up to 60 in the space of just a few hours. In this 153,000 acres of unspoiled habitat, 1-2 bears can be found in every square mile. Many studies are done on these furry creatures in the refuge because they are so plentiful, easy to find, and quite fat and healthy. As it's colder, they are harder to find and we had to be satisfied with fresh berry-laden bear poop on the road instead. (Note to Self: Return in the Spring for bear watching.)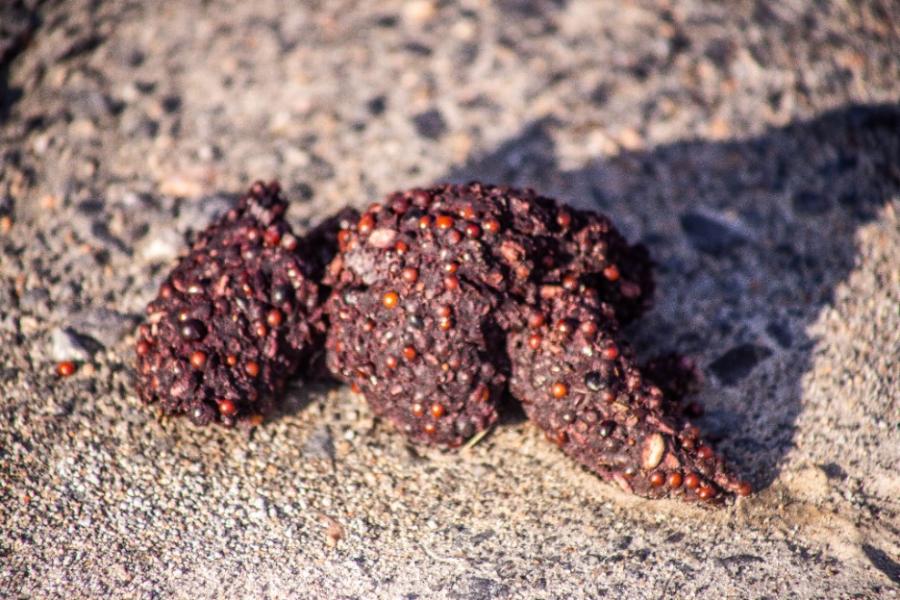 Black bear poop - yep, they eat berries!
You won't just find bears in this wilderness either, but the last remaining population of Red Wolf, the world's most endangered canine, of which there are only 20 left in the wild. And if you like river otters, you have a good chance of seeing them playing in the river. On our way out of the refuge, Savannah spotted three playing in the river - her wildlife watching senses enhanced from our four hour morning experience!
The true benefit to bird watching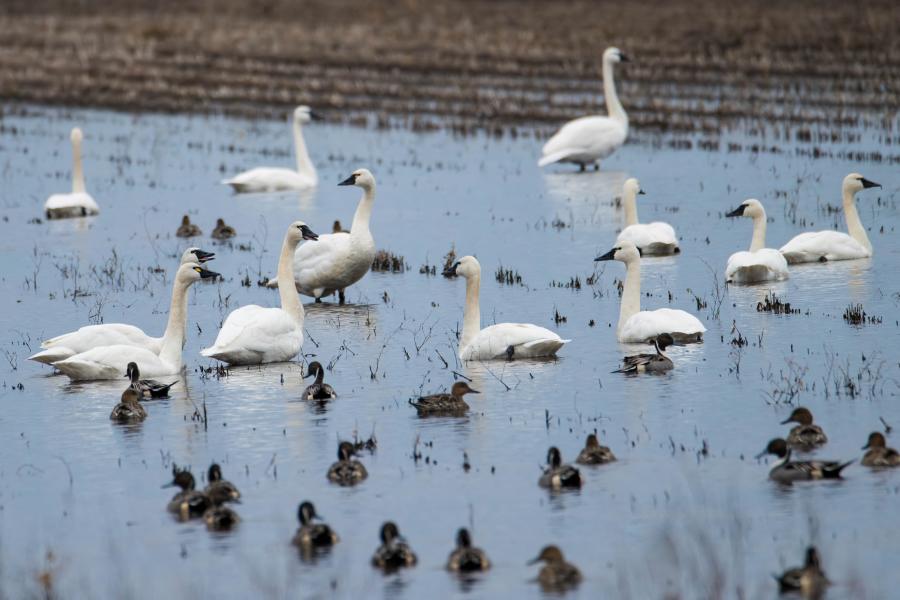 Tundra swans
I'm reminded of our many safaris across vast African savannas looking for the Big Five. Only on this safari, I'm looking for smaller specks in the air, not large cats stalking through the grass.
The thrill and peaceful wonder of it is still the same. It takes me to a place of awe and curiosity and questions tumble around in my mind:
Do the stronger winds tire the birds as they look like they are struggling?
Why do they suddenly fly up off the ground in a big group? Are they scared? Playing? Hunting? Is there a leader calling the shots?
Where is the air traffic controller with all these mixed species of birds flying together yet in separate flight patterns?
Even Kalyra, our teen, couldn't help but ask questions, "How do they even know how to migrate here? "How many stops do they make along the way?" All understanding of life comes from observation, curious questions, and then connecting the patterns we find (mixed with a little intuition).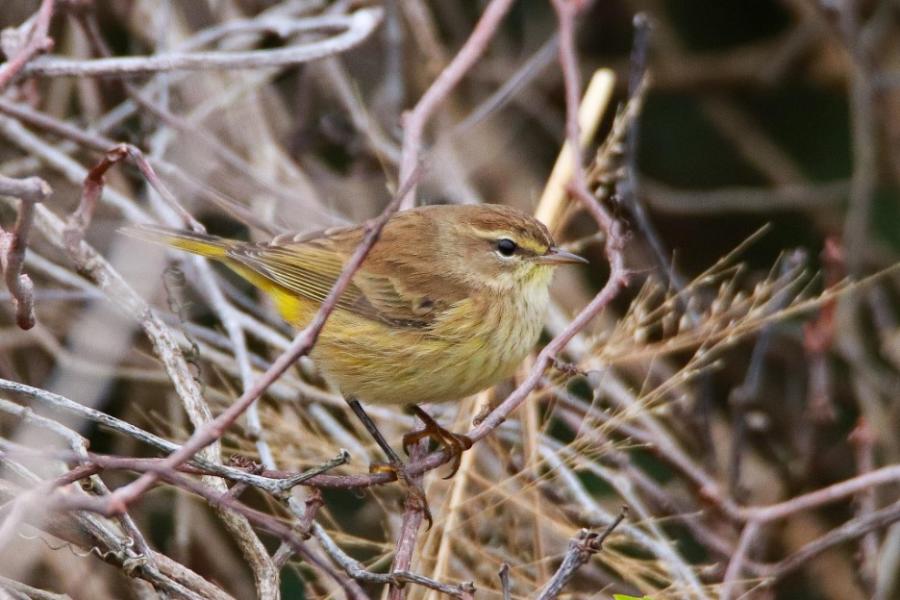 Palm warbler
Bird watching becomes a meditative experience as your questions can't be answered by the birds, you can only observe and contemplate. Fermenting our curiosities through lived experience is a vital skill that immediate access to Google answers has turned our attention away from. Our visit later that day to the Wrights Brothers Memorial confirmed for me the power of just watching nature.
It cleverly showcased the process Orville and Wilbur went through from simply observing the birds in flight, dreaming of how they could feel that themselves as a human, and then using those fermented curiosities to create, test, refine, repeat until they eventually made a machine that could fly like the bird, and in doing so drastically change life for humans.
One last rare sighting
We finish in a larger pocosin area where the waterfowl are too numerous to count. I had no idea there were so many different species of ducks, until I looked through the scope and clearly saw the many different colors, stripes and patterns.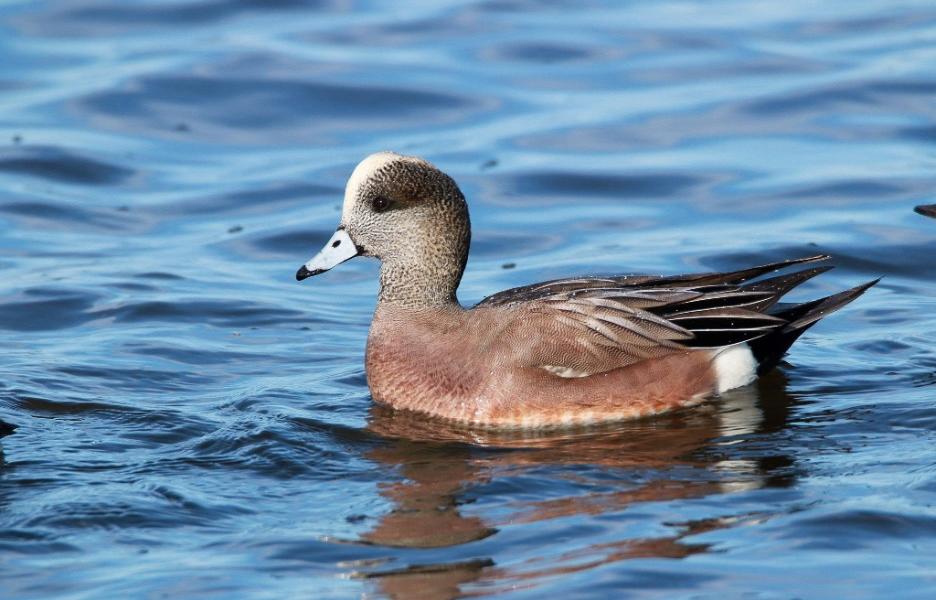 American Widgeon
It's here that we have our one final, lucky rare sighting that is also a first for Jonathan - a sandhill crane. One of the largest cranes in North America, they are not typically seen in this area. Their migration patterns are usually between Florida and Texas in the west. We watch it walk amongst the shallows and then take off in full flight.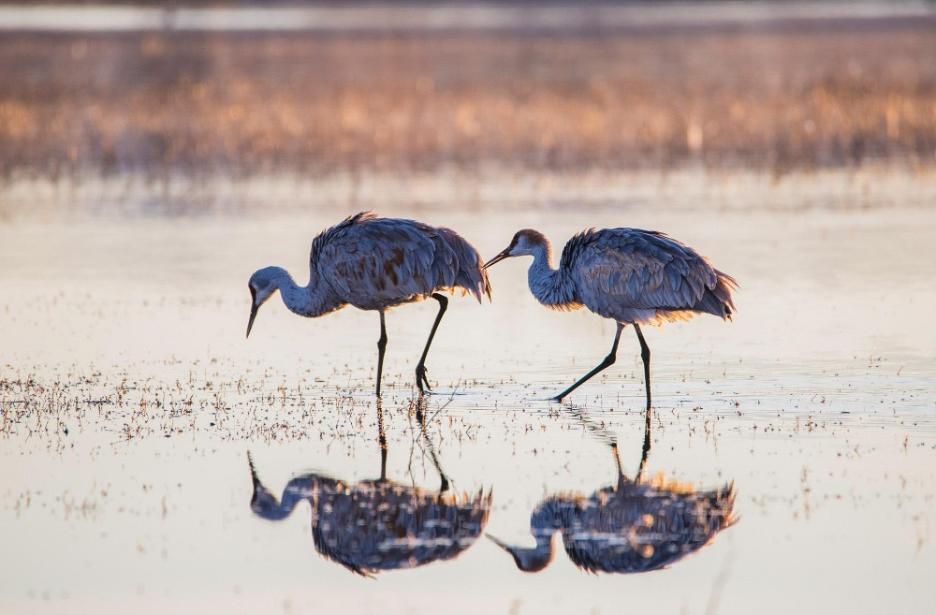 Sandhill crane. Image credit: DepositPhotos.com
I feel fully alive after our bird watching experience. This is why the young and old dedicate hours of silence and slow movements to this activity.
There is nothing else I need to do when I am bird watching ( or any wildlife watching) I can just be at one with life. The surrounding chaos and problems that occupy my mind disappears as I put the binoculars to my eyes and glide with the birds. As Craig said on our drive home from the Outer Banks as an eagle flew overhead. "I can never look at another bird again without thinking of the Outer Banks."  Whether I am thinking of the OBX or not, I'm certainly taking a moment to pause, take in their graceful beauty, and reconnect to the gift of this winged creature drawing me back into the present moment.
Bird Watching with Native Birding Tours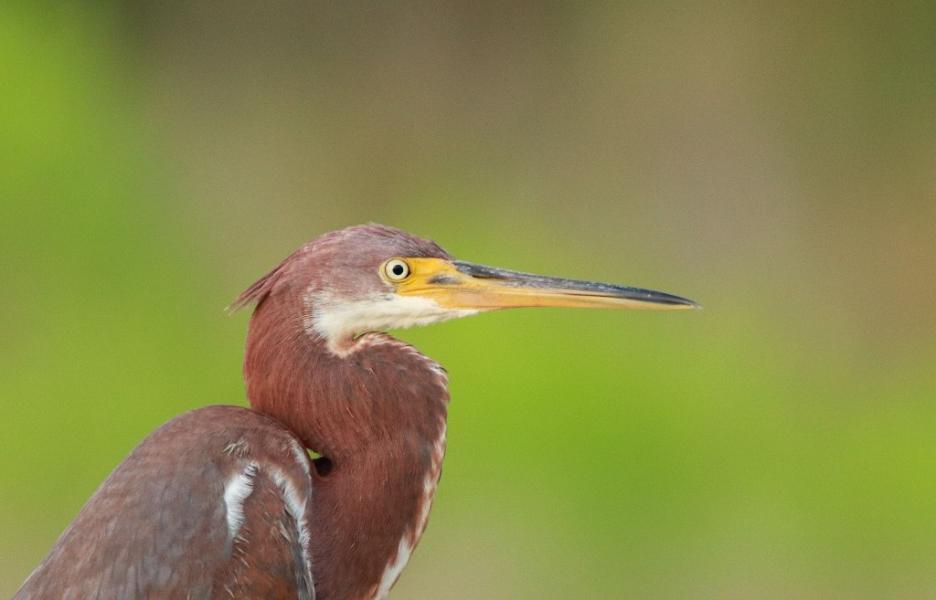 Tricolored heron
Whether you are new to birding, have target species, or you want to go big day birding, Jonathan has a tour for you. Native Birding Tours offer tours year round from full-day to half-day birding trips, shorter birding walks, and private tours. There is limited availability in the summer.
Make sure you bring snacks or breakfast/lunch with plenty of water. If you are bird watching in the winter, dress warmly, including gloves as that wind can bite. Jonathan provides binoculars, but you can always bring your own AND if you have a telephoto lens, be sure to bring that along.
Best time to go bird watching:
Winter typically has more birds than the summer because of the waterfowl.
Fall is the best time for bird watching in the Outer Banks as you'll have a good mix of summer birds still around with migrating winter birds taking a break for a couple of weeks.