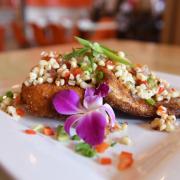 X
Free E-Newsletter
Get updates on Outer Banks things to do and special offers right to your inbox!
Sign Up
Places to Stay in the Outer Banks
---
Outer Banks businesses are hard at work adding new safety measures in an effort to protect you and your loved ones as you enjoy the best our islands have to offer. Several businesses have taken the Outer Banks Tourism Pledge and are sharing their specific safety steps. Check 'em out, and be sure to do your part too!
---