7. REEL IN THE BIG ONE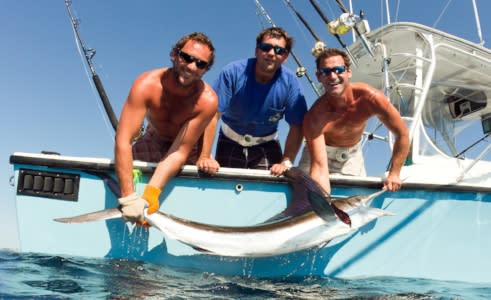 Reel in your own catch at Jennette's Pier or hop a charter boat for the Gulf Stream and go after world-class game fish.
Now, after years of planning and twenty-four months of construction, Jennette's has reemerged in 2011 as a one-of-a-kind educational ocean pier. The Aquarium-operated complex will feature educational classrooms and programs, alternative energy demonstrations, live animal exhibits, meeting facilities, a snack bar and tackle shop, and a host of other displays and features for good family fun with great fishing too!