6. A FRESH BITE TO EAT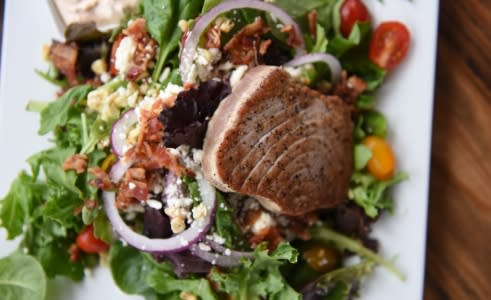 Savor some locally harvested "Outer Banks Catch" at one of the OBX's 100+ locally-owned restaurants.
Outer Banks is known for our independent and locally-owned restaurants, so be prepared to try something new and delicious. From seafood specialties to steak, pizza to beach barbecue, every tasty meal has its place here. For discriminating palettes and pocketbooks, Outer Banks restaurants serve a variety of fare; Southwestern, Steakhouses, Buffets, Grills & Pubs, and Cross-Cultural cuisine to name a few more. And yes, you'll find fresh NC seafood harvested earlier that morning by an Outer Banks fisherman, working the waters as his or her grandfather and father did generations before. Explore our dining options.