7th Annual OBX Tourism Summit
Save the Date
Thursday, May 9, 2019
Held during National Tourism Week, the Summit celebrates our vibrant Outer Banks tourism industry by bringing together tourism professionals and partners to learn about the latest marketing trends, network with local tourism colleagues and catch up on the current topics facing the Outer Banks vacation market. The event will be held at The Lost Colony's Sound Stage Theatre on Roanoke Island from 8:00am-3:00pm. Stay tuned for speaker reveals and more details! Registration is now open! Early bird registration runs until April 1, 2019.
Guest Speakers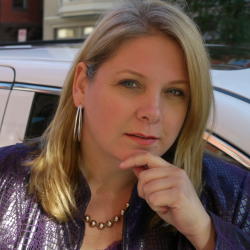 Janine Driver is the New York Times Best Selling author of YOU SAY MORE THAN YOU THINK and YOU CAN'T LIE TO ME, popular keynote speaker, media expert for NBC's TODAY Show, 20/20, CNN, Anderson Cooper, Katie, Dr. Drew on HLN and she's the founder and lead instructor for the Body Language Institute (BLI). BLI is an elite certification program that offers advanced communications training which help executives, sales and other professionals build executive presence and explore their selling skills.
Janine's background includes being a federal law enforcement officer within the United States Department of Justice for fifteen years, where she trained over 60K lawyers, judges, law enforcement officers and the Netherlands Police how to read body language and detect deception. Now each week, Janine travels the country providing communications training to her clients, such as AOL, Coca-Cola, Procter & Gamble, Pricewaterhouse Coopers and NIKE - just to name a few! Imagine the impact you will have on others when you are inspired to look at the world differently.