OBXmas Weekends & New Year's
 Come celebrate your holidays on the Outer Banks by attending our annual OBXmas Weekends. Each weekend, Thanksgiving through Olde Christmas (January 6), take part in over a month of holiday activities and fun for the entire family. A few key events you can't miss this festive season include Winter Lights at the historic Elizabethan Gardens, 5th Annual Festivus Road Race, the special Cape Hatteras Lighthouse climb, soaring Kites with Lights at Jockey's Ridge, the annual Hatteras Village parade, Manteo tree lighting and caroling, and many other beach celebrations. 
 Why should OBX mark the spot for your Christmas this year? The islands are located halfway between New York and Miami, accessible by car for millions of people along the Eastern Seaboard of the US. It's convenient to get a vacation rental home and bring everyone together under one roof, creating a family tradition for years to come. When you compare the costs per day for your family, it's a solid value that's hard to beat. Add the element of the coastal backdrop, and it just makes sense. Below you can find even more reasons to have a coastal OBXmas this season.
---
Lights and Flights
Elizabethan Gardens on Roanoke Island are decked out with holiday lights and sights during its twenty-two night event spectacular, called WinterLights. The gardens are transformed into an illuminated winter wonderland complete with peacocks, butterflies, deer and other garden creatures. The WinterLights kick off during the Grand Illumination (November 25) complete with holiday warmth and charm inside and out, festive food and drink in the "Embellished" Hall, and cozy fire pits on the Great Lawn. OBXmas Weekends offers activities outside of traditional holiday itineraries, too. For the fans of history and aviation, the First Flight Society will host the Annual Celebration of Orville and Wilbur's First Flight at Wright Brothers National Memorial on December 17th.
---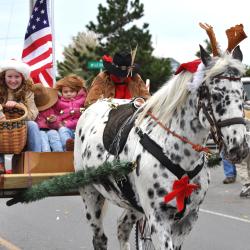 Parades
Enjoy the town of Manteo Christmas Parade in  December for a taste of historic Roanoke Island this season. Want to see a famous, national award-winning Christmas decorated home as seen on TV? The Poulos family lights up Kill Devil Hills at their home all season long! To the south, the village of Hatteras will celebrate with a Christmas Parade, home-baked cookies, hot chocolate, a special winter climb at the Cape Hatteras Lighthouse, and awards. To the north, Duck is having their Yuletide Celebration, complete with holiday music, tasty local treats, and the lighting of the crab pot. 
---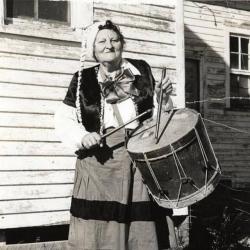 New Year, New World
Pick a date, grab your friends and family and join us as we say goodbye to 2018 with plenty of Holiday spirit. We'll be enjoying fun things for all ages into 2019, including a Hatteras Island tradition in the village of Rodanthe called "Olde Christmas." Spend your New Year in the New World, during this event celebrating America's first attempted colonization  with a spectacular fireworks show at downtown Manteo waterfront. View our Holiday Daydream playlist below and get a glimpse of Winter Lights and special local recipes to add to your holiday dinner table.
---
---