Seasons change, each with their own definite characteristics that make the Outer Banks special. The one constant? There's something to see and do nearly every day of the year, regardless of the weather. Check out why the OBX is the perfect spot with LOCAL EVENTS and fun for the entire family during your end of Winter and early Springtime getaway...
Held annually just days before the start of Spring, the biggest St. Patrick's Day parade in the state begins at Mile Post 11.5, at the intersection of Bladen Street and South Virginia Dare Trail in Nags Head and continues north to Driftwood Street. Parade starts at 1 pm at is guaranteed to be a jolly green good time.
4 Days of Food Drink and Fun on the Outer Banks of North Carolina. Taste of The Beach Weekend is a fantastic way to sample the fare of many fine restaurants on the Outer Banks in one fun-filled, food-centric weekend! Casual chefs to full-on foodie fanatics will revel in innovative culinary opportunities offered up by members of the Outer Banks Restaurant Association. You can indulge in a fancy wine dinner one night and mix with the masses in an organic farm to fork experience the next. Or maybe an intimate cooking class with one of the area's talented Chefs is more your speed. We offer over 60 events over four days at over 30 different venues. This fun food festival event features: wine tastings, cooking classes, special multi-course menu presentations, brewery tours, tapas crawls, cook-offs and more. There really is something for everyone! It's four days of foodie heaven and lots of fun activities on the Outer Banks.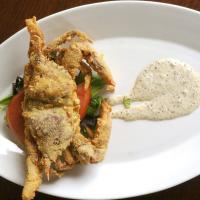 Head to Hatteras Island for one of the biggest windsurfing events in the country with the annual OBX-Wind Competition. Held on multiple days during one of the prime local seasons for wind-based watersports, this incredible series of events will entice windsurfers of all skill levels to meet and mingle with their colleagues, have some fun on the water, and enjoy a race or two that is truly challenging, engaging, and which can only be found on the Outer Banks.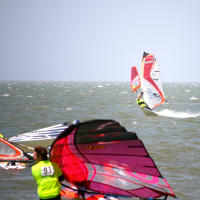 WOOFSTOCK 2020 - April 25
For the love of dogs! WOOFstock is a family event for two legs and four, in fact canines enter free with each paid admission. WOOFstock features local fur-loving exhibitors and activities for your entire family with contests (and first place prizes) for dogs. Music, pet-health and happiness related exhibitors, and concessions will be available for both dogs and humans. Funds from this event will support The Elizabethan Gardens and Outer Banks SPCA. All dogs must be on a leash and a watering station for dogs will be provided. 
The Eastern Surfing Association, ESA, is the largest amateur surfing association in the world. Enjoy a rare opportunity to see the best surfers on the East Coast compete in the Mid-Atlantic Surfing Regionals. The action goes down at the beach next to Jennette's Pier, where the waves provide the perfect playground for the country's top surfers to compete.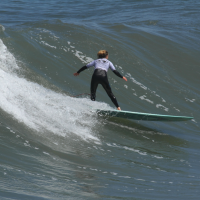 OBX ROD & CUSTOM FESTIVAL - May 1-2
Second-annual event for the automotive enthusiast! See cruise-ins, static displays, special events, games, food, family fun, and tour historic sites.
ARTRAGEOUS KIDS ART FESTIVAL - May 9
Dare County Arts Council will host the Artrageous Kids Art Festival from 10am-3pm at Dowdy Park in Nags Head. Artrageous is a free, family-friendly event featuring kids art activities, live music, local artisans selling their creative goods and a variety of local restaurants selling lunch and snack items.
Shred Fest is an annual fundraiser for Dare2Care OBX that builds awareness for Veterans and encourages inclusion for individuals with intellectual and developmental disabilities (IDD) in the Outer Banks community, while supporting programs for these groups. The family-friendly event will feature live music on two separate stages by multiple bands including the return of the Dare2Care OBX Shredders. There will also be demos by professional skateboarders, BMX riders, and roller derby women plus food, beverages, raffles, art, and the Dare2Care Community Corner.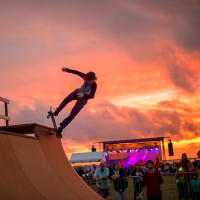 Looking to get active? This natural landscape and sea breeze make the perfect place for a family 5K or Half Marathon. Sign up early for the First Flight 5K And Flying Pirate Half Marathon, Band in the Sand 5k, Shore Break 5K And Tide Pool Fun Run, or Outer Banks Paddle Palooza. Keep moving and groove down to Hatteras for the Native Journeys: Music & Dance at Frisco Native American Museum and Natural History Center. This premier event will be all about music & dance with Red Oak Singers as the pow wow drum, Ha'aheo O Hawai'i Hula teaching traditional Hula and many activities for kids and adults.
If you've come to the beach to relax, have lunch, sip bubbly, and be awed by the best silent auction on the beach, Couture by the Shore is the event for you. Enjoy "tres chic" models strut the runway in true Parisian style at Duck Woods Country Club from 11AM to 3PM May 9th to benefit the Outer Banks Relief Foundation. Last but not least, don't miss Hatteras Village's Offshore Open fishing tournament with more details to follow as the May 12-16 event date approaches.
Dates and times of events are subject to change. Please visit the event's website link for up-to-date information.